RHOC Alum Meghan King Diagnosed With Covid 19
Meghan claims to have been cautious; however, has been travelling for non-essential reasons.
Ashley Hoover Baker November 16, 2020 10:31am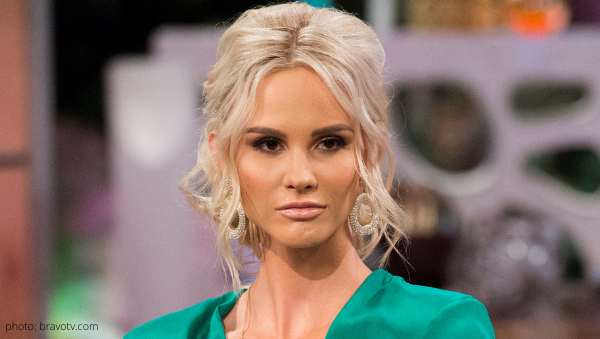 Former Real Housewives of Orange County star, Meghan King, was diagnosed with covid-19. The mom of three took to her Instagram story to share her diagnosis.
The announcement:
"I tested positive for COVID. I have been safe while traveling but I had an exchange on Tuesday where I did not protect myself and this is when I had to have been infected," she then wrote. "I have been safe with distancing and masks since Tuesday including when I went to dinner solo and stayed distant and wore a mask at [son] Hayes's soccer."
View this post on Instagram
Meghan's covid plan:
"My kids have been at their father's [Jim Edmonds] but Hayes will quarantine due to brief (1 hour) proximity to me. I have contacted everyone and will isolate for 10 days minimum per CDC guidelines. My  children will have to stay with my parents as they cannot stay at my house while I'm sick."
Speaking of Jim, allow me to provide a shady aside to the type of person Meghan's baby daddy is. Never forget the time Jim called the police on Meghan after she had an early night out with friends.
What a skeeze!
Since Meghan has documented herself socializing and travelling leisurely amid the thick of covid-19, do you think Jim will use this information against his ex when it comes to the custody of their kids? Sound off in the comments!
---