RHOC's Kelly Dodd Calls Wearing A Mask "Dumbest Thing I've Done In My Entire Life"
RHOC fans took to Kelly's Instagram comments to share their thoughts on the controversial housewife's post.
Ashley Hoover Baker September 7, 2020 3:09pm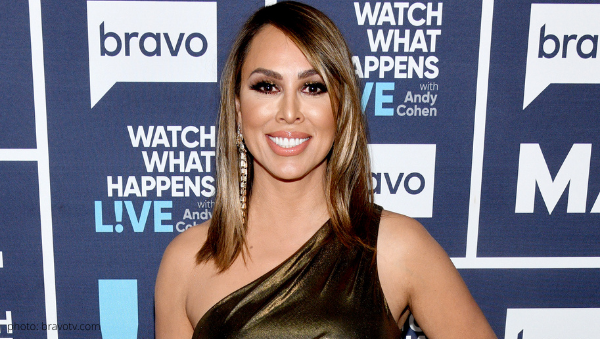 Kelly Dodd has spoken! As Real Housewives of Orange County fans have learned over the years, Kelly's words have fans divided.
What did Dodd say this time?
After sharing video of Kelly with her fiance, Rick Leventhal, and friends on a boat enjoying Labor Day weekend, Kelly took to Instagram to share her thoughts on wearing masks in restaurants.
View this post on Instagram
Fan/follower reactions:
Kelly's opinion of covid 19 has been no secret. In April, Kelly stated the virus was "God's way of thinning the herd."
The following month, the housewife shared 'no one is dying' from coronavirus in the OC. Kelly posted a video to her IG story sharing this message one week after the Los Angeles Times reported, "Orange County has lost more 131 people to coronavirus in recent months. 14 virus related deaths were recorded in the county on Thursday, May 21st. It was the highest single-day total since the pandemic began."
Many fans came to Kelly's defense, while others were appalled by her statement.
Kelly's fans come out:
A follower commented, "Yep stupidest thing ever, the sheep just do whatever they are told. The best was that idiot saying wear your mask at home 🤣🤣🤣 Sad! 🤦‍♂️" proving he and the mother of one share views on wearing masks.
Another added, "This is not a pandemic it's a dictatorship to control us and take away our second amendment rights" to the thread.
"I love you Kelly! Thank you for not being just another liberal bravolebrity," wrote another.
Can anyone else hear Kelly saying this to an innocent mask-clad bystander?
Kelly's critics:
Others didn't see wearing a mask as 'dumb.'
@bravojunkee commented, "Just do it, stop complaining about it, and move on. All of this whining about having to wear a face-covering is so silly."
The Bravo-inspired cartoon page, @kadooze, wrote "I didn't know you have a P.H.D. A Pretty Huge Disappointment" after asking "Are you MC Hammered right now ?" That made me lol and I needed it.
"Spreading a virus to someone because you won't wear a mask in a restaurant would be the dumbest thing you've ever done," shared another IG user.
Kelly is back for RHOC season 15:
Bravo may have parted with Vicki Gunvalson and Tamra Judge, but the OG franchise gained a new orange, Elizabeth Vargas. In case you missed the preview for the upcoming season of RHOC, here ya go!
Are you glad that Kelly is returning for another season of RHOC? Drop your opinion off in the comments!
---