John Janssen Broke Up With Shannon Storms Beador After RHOC Filming Ended In 2022
Shannon was "blindsided by the breakup."
Ashley Hoover Baker January 11, 2023 10:03am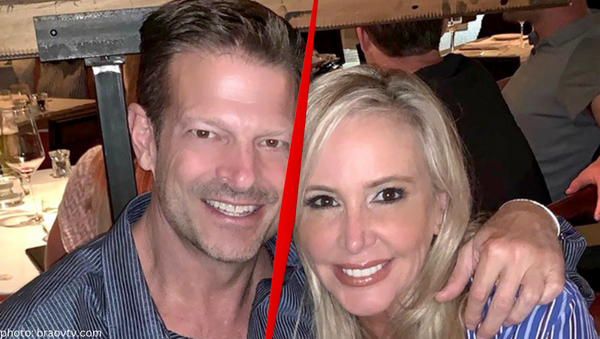 Splitsville:
Real Housewives of Orange County star, Shannon Storms Beador, is single again!
Her beau of 3.5 years, John Janssen broke up with her after filming the 17th season of RHOC concluded.
Shannon's statement:
Shannon told People, "We were in a great place. But seven days later, when the cameras were down, it was a completely different story."
The mom of three daughters continued, John "told me he was done with the relationship. And to hear what he said to me then was absolutely devastating."
"All I can do is repeat in my head what he said to me while we were filming."
Shannon admitted, "I've never loved anyone more in my life." (Love the subtle shade at her ex, David Beador.)
"I was hopeful this was the man I was going to spend the rest of my life with. I wanted it to work out. I've never loved anyone like I've loved John. But clearly, he didn't feel the same way."
John's statement:
"The last thing I wanted to do is hurt Shannon, but I do think I did the right thing," John told People.
According to John, he waited until the season wrapped to pull the plug on his relationship with Shannon as he didn't want her to live through that while being filmed as he has "been in pain over it" also.
"It's sad because I love Shannon very much. I have loved her more deeply than any woman in my life. She's one of a kind; so funny and generous and full of life and adventurous," elaborated John.
"We have a connection that's unlike anything I've ever had. And I know that for as long as I live, I'll never meet anyone like her again."
He concluded, "But that doesn't mean we're right for each other for the rest of our lives."
Did you think Shannon and John would end up getting married as she hoped or did you see this coming? Sound off below.
---