RHOC Star Gina Kirschenheiter Is Taking The Next Step With Boyfriend
Gina plans to move her and her three kids into Travis's home.
Ashley Hoover Baker January 30, 2020 3:28pm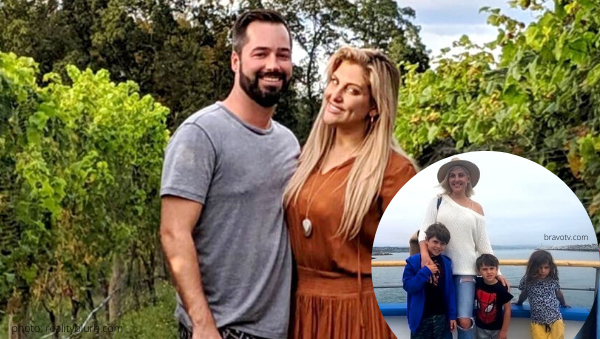 Real Housewives of Orange County star, Gina Kirschenheiter, is taking the next step with her new boyfriend, Travis Mullen. Gina plans to move her and her three kids into Travis's home. Keep in mind, Travis also has three kids, making this the most Brady Bunch thing to happen thus far in 2020.
According to US Weekly's 'Hot Hollywood' podcast, the RHOC star is "planning to move into a house with Travis and her three kids and his three kids in the next few weeks." US Weekly online stated  Gina is "really excited about this move and she is looking forward to this next chapter."
How did Gina and Travis meet?
"We got set up through a friend and I don't think either of us were expecting to like each other, you know? We just did, and it's really easy and comfortable. He's a great person. He's a really good guy, really sweet, really kind and it's nothing like I've ever really experienced before. I'm just really enjoying being with him and he's pretty rad, so we'll see what happens," as per Gina to US Weekly from earlier in her relationship with Travis.
Gina's ex:
Gina's ex, Matt Kirschenheiter, cheated on his wife (which we learned on her second season) and even continued a relationship with the other woman. The exes who share Nicholas, 7, and Luca, 4, and daughter Sienna, 5  first broke up in July 2018. They briefly reunited before the former financial account manager was arrested and was charged with domestic violence in June 2019.
That's not all! Matt wants his child support reduced due to his decrease in income, even though Gina has full custody of the kids. I literally can't with this guy…
Gina's future on RHOC…
An Instagram follower asked Gina, "So are you part of the next season? I along with many friends won't watch unless you are in!" Gina replied with, "❤️ u will know soon 😉."
That sounds like a 'yes' to me!
Would you like to see Gina's family's transition into Travis' family on RHOC? Drop your opinion off in the comments!
---