RHOC: Gina Kirschenheiter Battles Ex Matt Kirschenheiter Over $10K/Month Child Support
Matt believes Gina should pay him support because of the money she's bringing in.
Ashley Hoover Baker January 16, 2020 2:28pm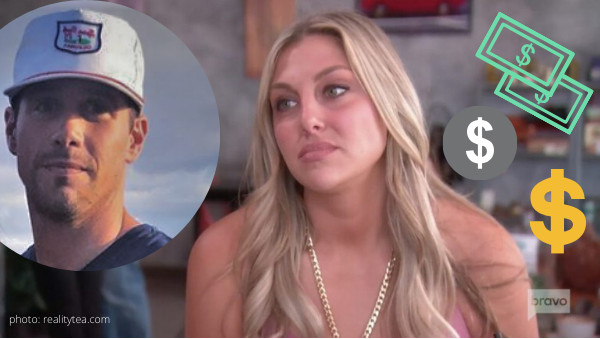 Damn, Gina.
Real Housewives of Orange County's Gina Kirschenheiter battles her ex, Matt Kirschenheiter, over the $10,000 per month she gets in child support. According to The Blast, "Gina is firing back at Matt's recent demand she be ordered to sit for a deposition. He wants to grill her about her Bravo paychecks, other sources of income and the domestic violence allegations."
You may want to sit down for this…
Matt is attempting to reduce the $10k per month in child support payment due to his decrease in income. He believes his baby mama should pay him support because of the money she's bringing in. (Yes, you read that correctly.)
The mom of three said she has no issue sitting for a deposition or answering questions about her finances. Her motion states, "Petitioner will agree to be deposed as to any non-domestic violence issues which are presently pending."
Why isn't Gina giving information about the domestic abuse she was a victim to?
She explained that once her ex's pending criminal case is finalized, she will have no problem being deposed about the abuse.
In case you missed it…
Matt "is facing 4 years in prison for the domestic violence charge and another 3 years on the false imprisonment charge. Despite the criminal case, the two reached a divorce settlement which has Matt paying $10,000 in child support. Gina has primary custody of the kids with Matt having visitation," according to reports from The Blast.
Thankfully for Gina, she's in love with a new man and seems to be in a really good place. That's a relief after the 2019 she had.
I'll break down this story and many more hot topics from the Bravo universe and beyond on the On This Day Entertainment podcast that drops on Fridays. Have you subscribed?
Do you think Gina should get less money in child support from her husband because her income increased? Sound off in the comments!
---