RHOA Stars Nene Leakes And Porsha Williams: Reunited And It Feels So Good
"Big sis, Lil sis is back! The past is the past!"
Ashley Hoover Baker March 16, 2020 10:53am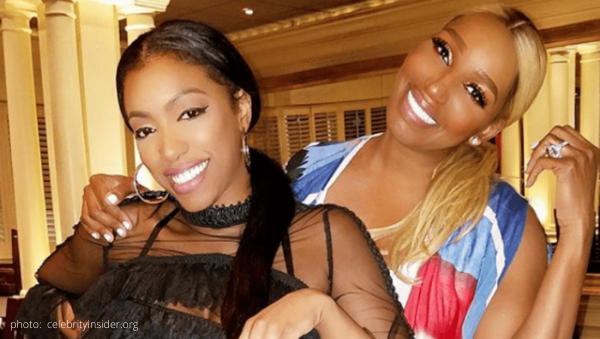 Real Housewives of Atlanta stars Nene Leakes and Porsha Williams are reunited-and it feels so good.
Nene:
Nene made the rekindling of the friendship Insta-official when she posted a pic of the on-again friends who were all smiles with the caption, "Big sis, Lil sis is back! The past is the past!"
Audiences saw the peaches work through the issues they had after a year of being on shaky ground on Sunday's episode of RHOA. "I don't care about yesterday! We are sisters today #byereceipts @porsha4real."
Porsha:
Nene wasn't the only peach to take the newfound friendship to the 'gram. Porsha posted, "What door 🚪? Big sis /lil sis through the ups and downs because real recognize real. It's all love & forgiveness❤️."
In case you missed it:
The feud started last season when Porsha accused Nene of grabbing her during the iconic closet meltdown scene. The drama only escalated from there. Nene fired back at her then-former-friend with a series of angry, aggressive text messages body shaming her (Only six days after Porsha gave birth to daughter Pilar Jhena.)
After Porsha shared the receipts on Instagram, Nene allegedly sent the brand new first time mom a cease and desist.
Status update:
The ladies came together on the most recent episode for a tearful exchange during a cast trip to Greece. Porsha explained to Nene that she was suffering from postpartum depression at the time of the internet drama, which made her "extra-sensitive." Nene was able to empathize with her 'lil sis.' "I know what it is to be in postpartum." The actress/comedienne continued, "Obviously I'm a mother, I have two kids, so I feel bad that I said anything that may have hurt her."
If you want to stay up-to-date on the latest happenings of your favorite reality tv stars, make sure to check out the On This Day Entertainment podcast. Here is the most recent episode.
Nene and everyone else:
Nene warned her costars earlier this month that she is "Coming for you" at the reunion, which has been cancelled due to the threat of coronavirus. Nene had named Porsha as one of people she was planning on confronting, but it looks like that changed. Find out who is on the top of Nene's 'naughty list' here!
Do you think Nene and Porsha will remain friends for the long run? Drop your opinion off in the comments!
---