RHOA Alumni Nene Leakes's Husband Gregg Leakes Lost His Battle With Cancer
Nene shared the tragic news that Gregg 'is transitioning to the other side' with patrons at her Atlanta lounge days before he passed.
Ashley Hoover Baker September 1, 2021 12:49pm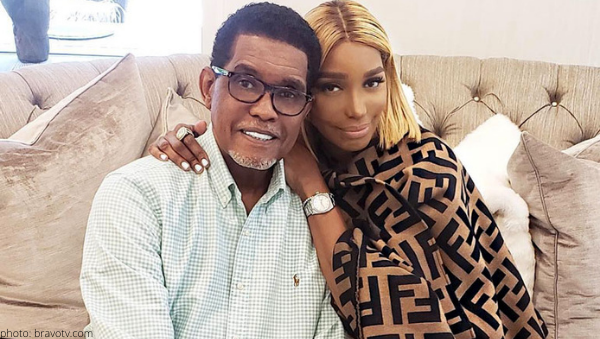 ________________________________________________________
Updated 9/1/21 @12:49 
It's a sad day for the Leakes family.
66-year-old Gregg Leakes lost his battle with colon cancer on Wednesday, September 1, 2021, per reports from Page Six.
A press release from the Leakes family stated, "Today, the Leakes family is in deep pain with a broken heart. After a long battle with cancer, Gregg Leakes has passed away peacefully in his home surrounded by all of his children, very close loved ones and wife NeNe Leakes."
"We ask that you pray for peace and strength over their family and allow them to mourn in private during this very, very difficult time."
The Taste of Reality team sends warm regards to the Leakes family and friends. We all loved Gregg so much!
________________________________________________________
Original post 8/30/21 @4:00
Real Housewives of Atlanta alumni, Nene Leakes, announced her husband, Gregg Leakes, "is losing his life at this very moment" to cancer.
The announcement:
The tragic news came on the heel of Nene wishing a club goer a happy birthday.
"Give us lot of love, OK? My husband is transitioning to the other side," Nene told the patrons of The Linnethia Lounge in Duluth, Georgia.
"People approach and say, 'You're rude because you don't want to say happy birthday.' My husband is at home, dying."
"Sometimes you don't know what people are dealing with and what people are going through, OK? My husband is not going to be here in the next couple of days, OK?"
ICYMI:
Gregg was first diagnosed with colon cancer in 2018.
In April 2019, Nene celebrated her husband as he completed six weeks of chemotherapy.
After being in remission, the former Bravolebrity revealed Gregg's cancer returned.
Watch Nene's impromptu news for yourself:
View this post on Instagram
Want to stay up-to-date on all your favorite Real Housewives franchises?
Check out the Pink Shade podcast for weekly Bravo Breakdowns and so much more!
Would you like Nene to return to RHOA to share the next chapter of her life? Sound off in the comments.
---