Great News For The Leakes Family
No cancer was found on Gregg Leakes' latest scan. "God is a Healer & I Believe..."
Ashley Hoover Baker May 13, 2019 12:20pm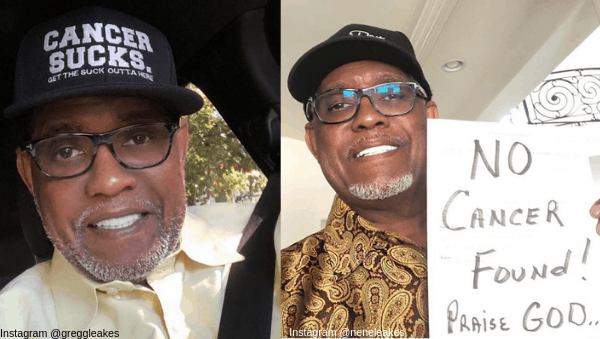 The Taste Of Reality team is elated to hear that Gregg Leakes' most recent scan revealed he is currently cancer free!
Fans of Real Housewives of Atlanta know what a toll Gregg's illness has taken on his marriage with Nene Leakes, so we are glad the couple has good news to celebrate. Their relationship became even more strained when Nene became Gregg's caretaker.
Gregg was diagnosed with cancer in June 2018. His wife revealed it was Stage 3 colon cancer in November later that year. In an episode of the ATL Housewives, we saw Gregg opt out of chemo treatments, but he reconsidered and successfully completed six months of chemotherapy in April 2019.
Congratulations, Gregg! We are so happy for you! Here's to many more happy, healthy years ahead!
Do you think Nene and Gregg's marriage will be less strained with him being cancer free? Sound off in the comments!
---