VPR Fans Respond to Raquel Leviss' Request To Be Called 'Rachel'
"Chile… we been calling you Rachel but go awwwffffff 🫠"
Staff July 15, 2023 10:05am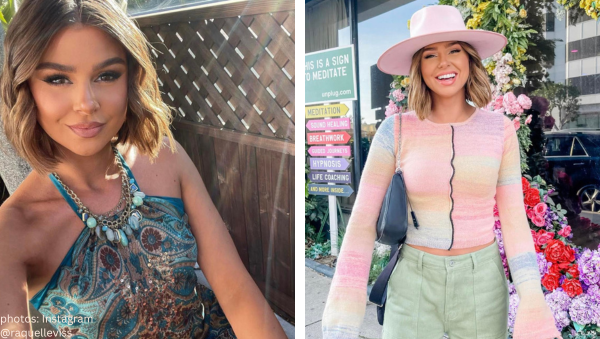 Vanderpump Rules mistress, Raquel [Rachel] Leviss, wants people to stop weaponizing her choice in using her preferred name, so she's taking a stand … after, of course, getting caught having a months-long affair with Tom Sandoval, her 'close friend,' Ariana Madix's now-former life partner. 
ICYMI:
TMZ reported, "Raquel Leviss had an epiphany during her stay in a mental health facility … she wants to go back to her birth name, Rachel."
"She's spent an enormous amount of time in therapy over the last few months, and her therapists explained to her … her detractors had weaponized the name 'Rachel' to hurt her. She came to realize, with the help of the therapists, that by taking the name back and embracing it … she neutralized the people who used it as a weapon."
The VanderVerse responded:
The online response to the former beauty pageant contestant's request to be called 'Rachel' was met with mixed emotions … and lots of shade.
"Chile… we been calling you Rachel but go awwwffffff 🫠"

"And now we shall call her Raquel 😆🧌"

"Nope, now I'll call the bitch Raquel 🤣"

"Absolutely not —— now we unite and call her Raquel her chosen name."

"This woman is exhausting. No one cares about her fluctuating btwn two basic names, she needs to go heal & manage her sex & drug addictions"

"But she didn't have an epiphany about how to be a decent human? RAQUEL IT IS"

"But You were ALWAYS RACHEL! 🤡"
There were some well wishes sent to the SURver.
"I wish her well, but it's tremendously concerning that after two solid months in residential therapy that THIS is the first thing she wants the public to know. I can't think of a more inconsequential, irrelevant thing to focus on….and unfortunately, that might be the point. Deflection. We are looking for true remorse and actual growth. Sadly, this isn't it."

"Some of you people are 🗑️. Yes, she did something bad. But she also did something that no one else on the cast has done. She acknowledged what she did was horrible and sought help to be a better person. Did Scheana or Lala get therapy to be better after breaking up families? NO. Did James seek therapy for cheating on Kristen or Raquel, or for being mentally abusive? No.
Again, yes she did something horrible, but give her credit for getting help to try to be a better person."

"The mob mentality is excessive, the girl's been in a mental health facility."
I think it's important to note Rachel is still using the name 'Raquel Leviss' on her social media channels.
What do you think of Sandoval's paramour wanting to be called 'Rachel.' Drop your opinion in the comments. 
---