Paris Hilton Announces She Is Not Pregnant
The Cooking In Paris star joked, "The only thing in the oven at the moment is lasagna." 
Ashley Hoover Baker July 27, 2021 1:07pm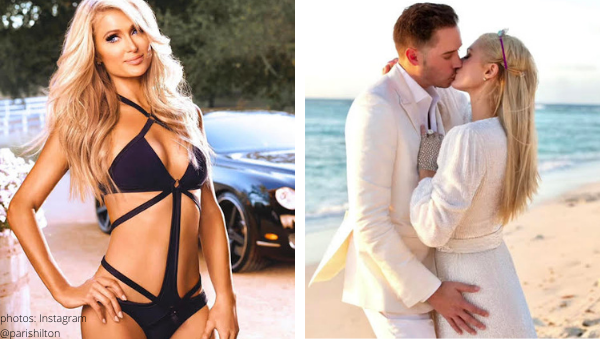 ________________________________________________________
Update 7/27/21 13:07
Paris Hilton is NOT PREGNANT!
The savvy businesswoman shared her truth on the This Is Paris podcast claiming she heard she was pregnant after it circulated the media.
"I woke up to about 3,000 texts. I heard from people I haven't heard from in years. Thank you everyone for all the messages."
"I am pregnant with triplets. Actually, I'm just kidding. I'm not pregnant, not yet. I'm waiting until after the wedding."
Marketing Genius?
Just saying… the false rumor spread the same day the trailer for Paris's new Netflix show, Cooking With Paris, dropped.
Paris even joked, "The only thing in the oven at the moment is… lasagna."
Coincidence?!
________________________________________________________
Originally published 7/27/21 12:57
Paris Hilton is S'living!
The socialite turned reality tv star turned documentarian turned cooking show host is reinventing herself yet again- this time as a mother.
Page Six spilled Paris' tea, though she has yet to make a formal statement.
Loves it:
The former star of The Simple Life and her fiance have been open about wanting to start a family together. Paris even shared that she had been undergoing IVF treatments in January.
That's hot:
The daughter of the Real Housewives of Beverly Hills's season 11 breakout star, Kathy Hilton, couldn't help but boast about the venture capitalist. (The 'Who's Honky Dory' icon has yet to comment on her daughter's baby news.)
"He's just my dream guy. … [Carter is] 100 percent [the one]," she said on the Trend Reporter podcast. "We talk about [planning a wedding] all the time and planning our babies' names and all of that."
Happily ever after:
Carter popped the question to Paris after dating for a year on a private island.
Doesn't sound like 'the simple life' to me…
New show, who dis?
If you can't get enough Paris in your life, it's your lucky day.
Cooking With Paris, which originated on YouTube at the beginning of the pandemic, begins streaming on Netflix on August 4th.
View this post on Instagram
Let's make a list of suggested baby names for the reality tv pioneer! Drop your submission(s) off in the comments.
---