Nicole Richie Takes 'Getting Lit' To Another Level On Her 40th Birthday
"That's hot."
Ashley Hoover Baker September 22, 2021 11:40am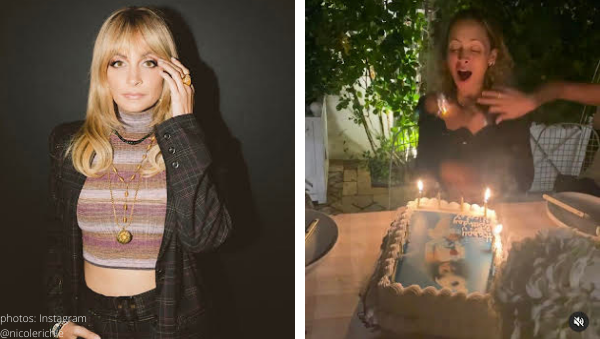 Nicole Richie got lit on her birthday, but not the way the now-40-year-old intended…
That's hot:
The Simple Life alumni literally set herself ablaze while blowing out the candles of the cake celebrating the socialite's fourth decade.
As Nicole leaned toward the confection to blow out the last section of candles, strands of hair from either side of the socialite's head caught fire.
But is she ok?
One would assume Paris Hilton's partner-in-crime wasn't hurt too badly, as Nicole posted the short video to her Instagram page with the caption, "Well… so far 40 is
."
Has anyone else visualized this happening to them their whole life or are you normal? Sound off in the comments!
---