The Bachelorette's Michael Allio Not Sure About Becoming The Next Bachelor
"I'm not sold on the idea!"
Ashley Hoover Baker July 27, 2021 7:53am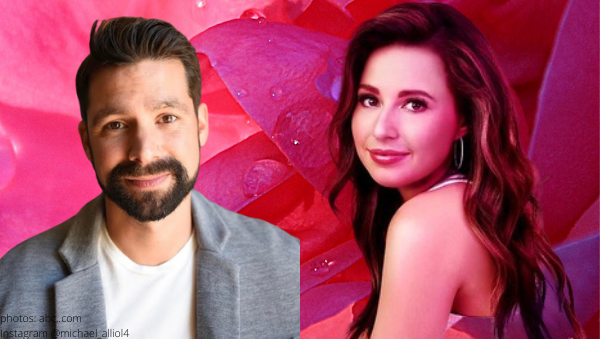 Michael Allio isn't sure he would accept a rose from ABC to become the next Bachelor if asked- to Bachelor Nation's dismay.
Putting his son first:
The single dad told People he is "not sold on the idea" on how the "quick timeframe" would work for his son, James.
Time to heal:
"I literally just got my heart broken on TV, so I am trying to mend those wings."
Not giving up:
"I do think love is totally out there for me," Michael A. confessed.
"I'm getting a lot of messages from people who are resonating with my story and my message to any widower is that they can find it, too. It is possible — and they are worth it."
The aftershock of Michael's departure:
Fans of
The Bachelorette
were shaken when Michael ended his journey early, but he knew he needed to go home after the heartbreaking FaceTime conversation with his son.
"As a parent, it was black and white."
"When your child says that, you answer the call."
I don't know who needs to hear this, but here ya go!
"And I think a lot of single parents probably have to deal with the fact that when they're pursuing their own happiness, it does take a little bit from the time they're spending with their child. It's a constant balancing act that's happening."
No regrets:
"But I would do it all over again and make the same decisions."
Looking for more content from your favorite reality tv dating shows?
We've got your back!
Check out the Get'n Cozy With Erin Hill podcast for exclusive interviews and more!
Would you like to see any of Katie's suitors as a future Bachelor? Drop names in the comments!
---