Meet The Cast Of Married At First Sight Season 12
This is the first season MAFS features a divorcee and we are here for the new dynamic.
Ashley Hoover Baker November 27, 2020 10:35am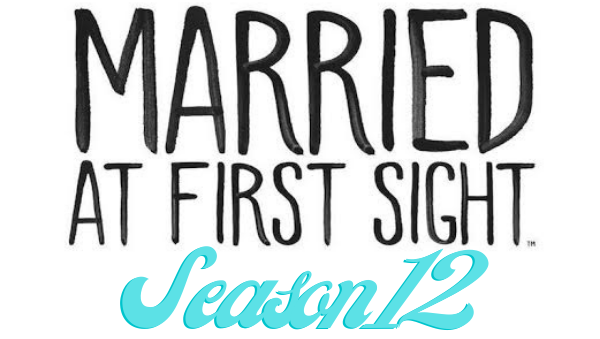 First comes 'I Do,' then comes reality…. if you're one of the couples participating in the Married At First Sight experiment.
What to expect:
Season 12 will follow the participants' emotional journeys — from the wedding day, wedding night, honeymoon and the daily struggles that comes along with any marriage.
Meet the couples:
US Magazine introduced us to the latest batch of newlyweds!
Presenting…
Vincent and Briana
"Briana, 28, is ready to hang up her single hat for good and meet her soulmate with whom she can build an empire. Meanwhile, Vincent, 27, already thought he had met The One but his ex was not ready for marriage. He hopes to find a dance partner for life."
Chris and Paige
"Paige, 25, has a successful career, has owned a home since she was 22 and is ready for the next chapter: marriage. Chris, 27, was raised by pastors and strongly believes that the show has answered his prayers in finding his soulmate."
Clara and Ryan
"Ryan, 29, hopes for a love like his parents have — they've been married for 30 years — and he wants to start a family. Clara, 27, strongly believes everything happens for a reason, hoping this will be her last relationship."
Haley and Jacob
"Jacob, 38, wants children and knows that the time is now. He also strongly believes that arranged marriages work. Haley, 28, is more than ready to find The One despite having trust issues in the past."
Virginia and Erik
"Erik, 34, has been married once before and doesn't want to waste any more time. Virginia, 26, feels that her failed romances in the past have prepared her for a successful marriage."
When will MAFS season 12 premiere?
According to MSN.com, "The season will be kicked off with a MAFS: Matchmaking Special, set to air on Wednesday, December 30, showing just how the cast was selected — including the discussions and debates between Pastor Cal Robertson, Dr. Viviana Coles and Dr. Pepper Schwartz."
The following week, Lifetime will air a three-hour MAFS: Kickoff Special, featuring host Kevin Frazier and a panel of insider experts. "The behind-the-scenes special takes a closer look at each of the 10 singles and never-before-seen moments from the selection process. Plus, the special will include exclusive sneak peeks of the upcoming season."
Need more MAFS in your life?
Check out the Reality TV & Me with Kristy Moore podcast to stay up-to-date on on all things MAFS and beyond. Here is the most recent episode!
Which 0f the couples are you most eager to get to know? Drop names in the comments!
---