Louie Ruelas Sent Content Creator "Intimidating" DMs Ranting About Margaret Josephs
IG's @yourmomsarewatching wrote, "I'm sharing because I feel like it protects me if you all know."
Ashley Hoover Baker June 18, 2023 4:01pm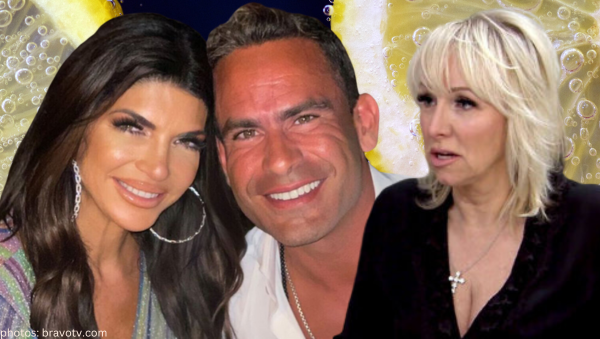 Real Housewives of New Jersey husband,  Louie Ruelas "freaked out" an Instagram content creator after an "intimidating" message he allegedly sent to her direct messages.
Bravo TV fan page, @yourmomsarewatching, shared alleged screenshots from Teresa Giudice's husband that made her feel distraught.
Louie wrote, "You better out there doing good in the world… try it you may feel better while wearing those sunglasses you bought with the bribe money you got from that PIG."
For context, "that PIG" is in reference to his RHONJ co-star, Margaret Josephs. Margaret had given a gift card to Instagram's @yourmomsarewatching and the creator, Thea de Sousa, purchased sunglasses with Margaret's gift. Thea clarified, "It wasn't a bribe it was a thank you" and that she has always been transparent about receiving the gift from Margaret. 
@yourmomsarewatching commented, "I have never heard from Louie before yesterday. I felt like this was strange and intimidating. I'm sharing because I feel like it protects me if you all know."
Two more alleged direct messages from Louie were shared by Thea.
In one, the newlywed penned, "Just be a good person because [there] are good people. Everything else is manufactured."
In the final DM shared by Louie, he asked, "Why did you put that out there about Teresa and I?"
"Between you me and the four walls," he continued, "did Margaret ask you to do it?"
"The way you explained this and came at us was something Marge would do. Did she put you up to it in any way?"
Louie concluded, "Please be honest, I have a life and busy, I just want to know for myself."
What are your feelings about the alleged DMs Louie sent to a Bravo fan page? Sound off below.
---