Lisa Rinna References "Woke Bravo Stans" And Names Garcelle Beauvais In Instagram Rant
Rinna urges Bravoholics to "flex their progressive credentials" and "boycott BravoCon."
Staff July 29, 2023 12:45pm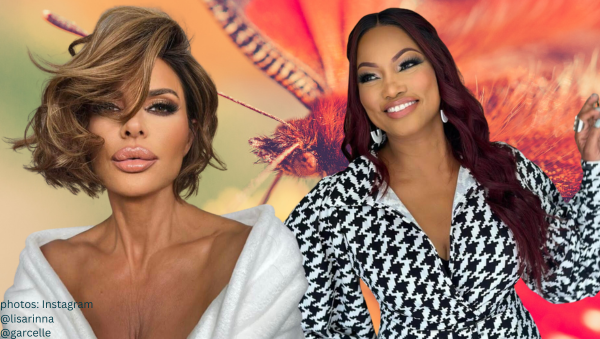 Lisa Rinna hasn't wavered in her mission to overthrow BravoCon 2023.
The former Real Housewives of Beverly Hills star took to her Instagram story to share more of her hot takes.
Rinna's latest rant referenced Bethenny Frankel's initiative to unionize reality tv talent as well as call out "left-wing" Bravoholics over "racist" matters regarding Garcelle Beauvais.
In the Days Of Our Lives alum's first IG story, she wrote, "Every @Sag/aftra member who is on a Bravo show should boycott BravoCon."
"You want them to start to take you seriously and pay you the money you deserve?" inquired the controversial RHOBH alum before advising her followers to consider the RHONY icon/humanitarian's movement.
"Then start a reality show union per Bethenny. Time is now."
Rinna didn't stop there.
In another story on the 'gram, she reposted an article 'Lisa Rinna Wants Reality TV Stars to Boycott BravoCon' with her commentary added to the headline.
"Shouldn't all the woke Bravo stans boycott BravoCon?" she asked.
"They love flexing how progressive they are by calling everyone racist and campaigning for reality stars to be fired. Well, there's nothing left-wing than workers' rights and unions!"
"I hope all the passionate left-leaning Bravo fans can sit BravoCon out this year to flex their progressive credentials."
"We need real action not just tweeting that everybody is racist for not liking Garcelle's outfit."
"Power to the people."
View this post on Instagram
Do you think Bravoholics should boycott BravoCon 2023? Sound off below.
---