Lisa Rinna "Thinks Its Time" To Name The Person Who Hired The Bots That Bullied Garcelle Beauvais' Son
Lisa got activated seeing Garcelle let Diana Jenkins's name slip while on WWHL.
Staff July 17, 2023 3:02pm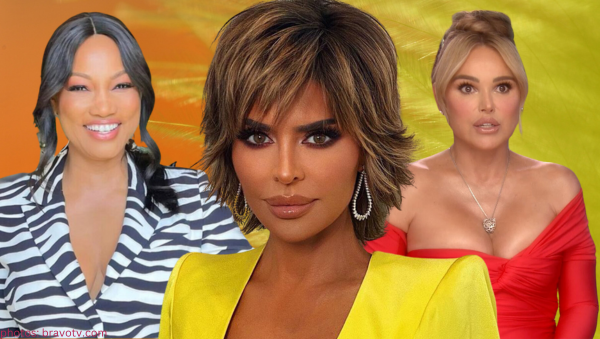 Lisa Rinna has re-entered the chat.
The former Real Housewives of Beverly Hills star couldn't resist responding to a recent claim Garcelle Beauvais made on Watch What Happens Live … even though she wasn't mentioned.
ICYMI:
Although Garcelle tried not to name names, she accidentally let the name 'Diana [Jenkins]' slip while telling Andy Cohen that she never followed up on investigating the bots that bullied Garcelle's son.
The star of the upcoming HULU series, The Other Black Girl, added, "In my heart of hearts, I know who is behind it. But, I will never say it publically."
Andy asked Gacelle if she believed Diana was behind the scandal. "I think it was multiple people."
Making sure to call editing out for omitting the full context of her accusation, she announced, "At the reunion, I did accuse other people, but that wasn't shown. It only showed Diana, so, therefore …"
Lisa's two cents:
Rinna took to Instagram to stir the pot, even though she is no longer on Bravo TV's payroll.
"Now seems like a good time to release the name of the person" who hired the bots that harassed Garcelles' son.
"I think it's time," she concluded.
View this post on Instagram
Do you think Lisa has intel on who hired the bots? Sound off below.
---