Lisa Barlow Explains Why Jack Barlow Is Not On His Mission In Colombia
Bravoholics have "very active imaginations" according to Lisa 'I love that' Barlow.
Staff November 17, 2023 11:20am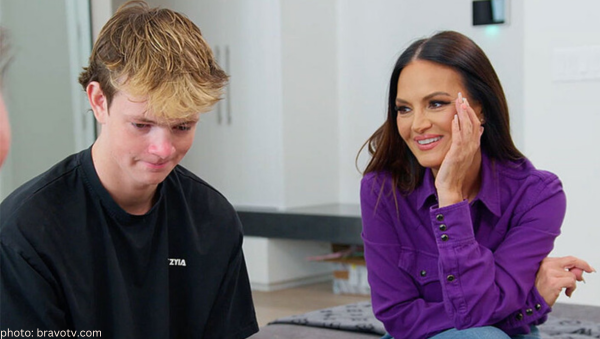 Lisa Barlow clarified the rooohhh-muuuuh regarding her oldest son's Mormon mission.
In case you're not caught up on the current season of Real Housewives of Salt Lake City, Jack officially said 'fudge college' and decided to go on a mission for the Church of Latter Day Saints. Jack was assigned to serve his mission in Colombia, whereas Lisa was hoping he would get sent to Europe.
A Reddit user posted they saw Jack at a TJ Maxx in Orange County wearing his church credentials while with another missionary.
"I just saw Jack Barlow at TJ Maxx/Home Goods in Tustin, CA. He was wearing his LDS badge and was with another missionary guy. The missionary guy was shopping, Jack was on the phone. Apparently, Jack wasn't interested in discount shopping."
The social media user drew their own conclusion about why Jack isn't in South America.
"I'm guessing Lisa didn't let him go to Colombia for his mission. Instead he went to Irvine/Tustin (literally one of the safest cities in the entire United States)."
It didn't take long for Lisa to address the speculation on X.
Hi!! ♥️♥️ Jack had to wait on his VISA so temp Spanish speaking in CA Still Colombia. Very active imaginations ♥️

— Lisa Barlow (@LisaBarlow7) November 14, 2023
Lisa engaged with another social media user who explained, "They send missionaries to diff missions sometimes while waiting to send them abroad. We had one over the other night and he was here for a couple months before heading out to the Philippines. Not that odd."
"Thank you," replied Lisa to the supportive comment.
Jack's "VISA was delayed ❤️" added the Wendy's influencer.
Drop your thoughts about Jack shopping at TJ Maxx instead of being on his mission in the comments.
---