Dorit Kemsley Doesn't Know Lisa Barlow Despite Filming A Commercial Together
Lisa Barlow was mistaken as a part of the production staff rather than 'talent' by Dorit.
Staff November 15, 2023 6:57am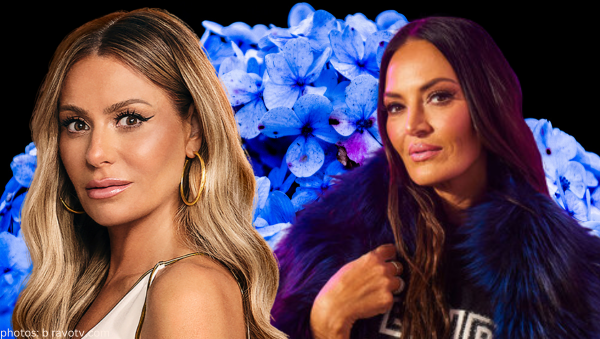 Real Housewives of WHO?!?!
There was another Mariah Carey 'I don't know her' moment on Bravo TV … this time between a pair of Real Housewives from different franchises.
During an episode of the Reasonably Shady podcast, Real Housewives of Potomac star, Gizelle Bryant, told a very on-brand story of a housewife on housewife social crime.
Gizelle reminded her co-host that she filmed a commercial with Real Housewives of Beverly Hills star, Dorit Kemsley, and Salt Lake City's Lisa Barlow that was nominated for an award.
So chic!
Months after filming together, Gizelle saw Dorit and shared her excitement of receiving a nomination for their commercial. Dorit let Gizelle know "they" informed her of the nomination.
The ambiguous "they" was explained at a later date.
Gizelle and Lisa 'I love that' Barlow appeared on Watch What Happens Live together and Lisa confided to Gizelle, "Dorit doesn't know who I am."
"I went up to [Dorit] on the press carpet and told her our commercial was up for an award," continued Lisa."
Dorit "looked at me with a blank stare and said nothing."
"I told her again and she said, 'Ok. Thank you, darling' and kept doing press."
Gizelle – being, well, Reasonably Shady – confirmed Lisa's suspicion.
Dorit told the mother of three girls "they came to tell me" about the commercial being recognized as if it was someone from production, rather than one of the three stars of the commercial.
View this post on Instagram
Drop your opinion of Dorit not remembering Lisa Barlow in the comments.
---