Kelly Dodd Insults "Washed Up Old Hag" Tamra Judge And Her "Gay" Husband
... and that was only the beginning of the former RHOC star's latest rant!
Staff October 24, 2023 5:46pm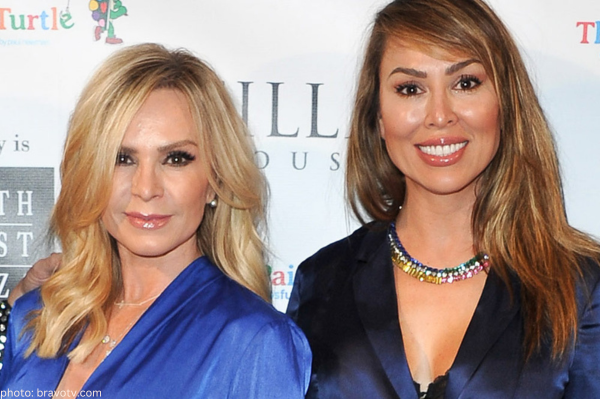 Former Real Housewives of Orange County star, Kelly Dodd, dragged Tamra Judge since she's returned to Bravo TV after being put "on pause."
Controversial Kelly took to social media to ridicule the returning RHOC star … as well has her husband, her mother, even her mom's boyfriend.
"Oh and like we see Tamra's life," began Kelly. "Shas 4 kids we don't know them? Except for the cowboy ranch guy."
"Tamra's life is BOOORRRRINGG!!"
The terminated orange-holder continued to list all the ways she feels Tamra falls short.
"She doesn't have fabulous homes" she stated before adding, Tamra "dresses like white trash."
Kelly didn't stop there.
She continued to age-shame the self-proclaimed "Hottest Housewife in Orange County," who is eight years her senior.
"She's old."
"Get rid of this old washed up hag" as she "made this season insufferable."
"Why is she back," asked Kelly claiming Tamra "offers NOTHING!!!"
Kelly couldn't resist scorning Tamra's "gay" husband, Eddie Judge, who "looks like he has marbles in his mouth!!"
"Go back to your white trash family," advised the mother of one to Tamra.
"We don't want to watch you or your WT Mom and her ugly weird boyfriend."
Kelly reminded her followers how much more she has to offer the franchise than Tamra. "All my friends in OC HAVE YACHTS, businesses, beautiful clothes, homes, lives, and interesting kids."
Making sure to tag her former boss, Andy Cohen, she concluded, "We've had enough!"
Drop your thoughts about Kelly's latest rant in the comments.
---