Fans Slam Tamra Judge's Vena Wellness CBD Products
"I hope you get sued and go out of business."
Staff October 23, 2023 11:50am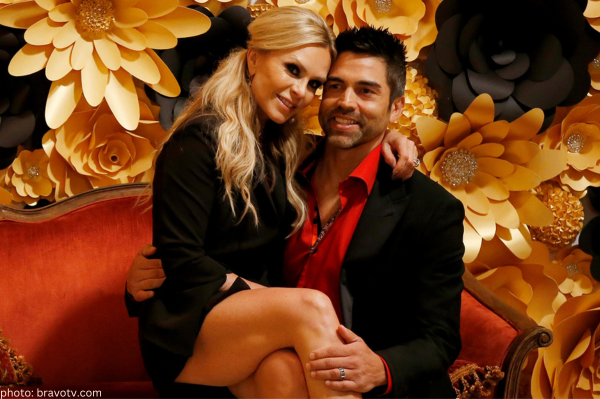 Real Housewives of Orange County's Tamra and Eddie Judge are getting dragged by users of their CBD products from Vena Wellness.
According to customer reviews, the RHOC stars' products are potentially dosed incorrectly, which could lead to hospitalization … or worse.
One of the brand's one-star reviews warns users of an alleged typo on the bottle, which could be fatal error.
"Restful nights CBD gummies is listed as containing 3gm of melatonin, as this is a lethal amount, I am hoping this is a typo and that the gummies contain 3mg of melatonin (off by a factor of 1000.)"
"Be wary of a company that does not proof read," advised the reviewer.
Another one-star review called Vena Wellness gummies "horribly inconsistent" and "can land you in the ER."
The reviewer asked, "What kind of '5mg THC' gummy makes someone puke and shake and have heart palpitations??"
"How much THC was really in those godforsaken things?"
"My friend has to deal with such a nightmare because of you guys!"
"I hope you get sued and go out of business. A 'sleep gummy' should never, ever do this."
View this post on Instagram
On the other hand, there were many fans who took to the comment section to celebrate the results they've received from Vena CBD.
"I have been using them for over a year and have never had a problem. The best sleep I've ever had!"
"I've had great experiences with Vena gummies. I even have them on autoship."
"For the past year and half I have had a recurring order with them on several products and have never been sick. I can see all my orders and can make changes. I can cancel orders. One time my order was missing an item and I emailed them and they sent the item without question and right away and I did not get charged."
Would you buy a product that Tamra sells? Sound off below.
---