RHOC Husband Claps Back Calling Show 'Fake'
Tamra Judge's hubby, Eddie Judge, has taken some heat from the show and wants it to end.
Ashley Hoover Baker November 20, 2019 10:42am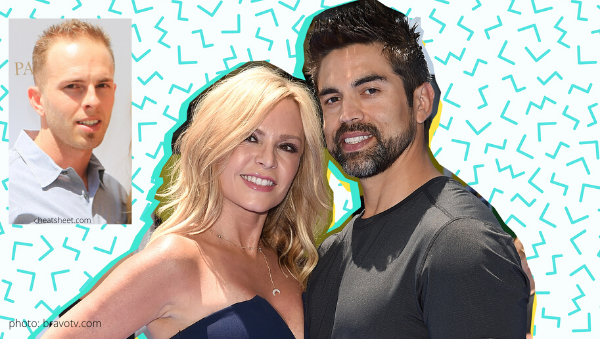 Real Housewives of Orange County husband, Eddie Judge, claps back calling the hit Bravo show 'fake.' Tamra Judge's hubby has taken some heat from the show and wants it to end. Eddie was criticized after the recent episode that featured Tamra and her 33-year-old son, Ryan Vieth, in therapy.The Cut Fitness owner took to Instagram to clear the air.
In case you forgot, there was a scene where Tamra talked to Eddie about her son's therapy and her fear Ryan would take his own life. Tamra stated, "I struggled with depression, I was sad, I had no self-worth. To hear Ryan say that, it scares me. I worry that one day Ryan might commit suicide. That's my biggest fear."
Eddie added, "When you're struggling with childhood issues as a man, you're not a man," regarding his step-son.
Ick.
Here is an example of one of the brutal tweets that sent Eddie into crisis aversion mode.
I'm not the biggest fan of Ryan on #RHOC but @TamraBarney husband Eddie is a huge dick. Ryan is being VERY adult and dealing with his problems instead of stuffing his feelings and walking around angry. The only person who was not "being a man," was Eddie.

— Robert Canada (@canada_robert) November 20, 2019
Eddie wasn't the only one getting slammed on social media. Bravoholics were just as upset, if not more, with Tamrat Tamra.
Tamra- the therapy session proved you were an absolute 💩 mother. Eddie saying 💩 about depression just showed me you two are a match made from hell. You heartless shellfish people @TamraBarney#RHOC

— Summer (@Pedalsoflove_NY) November 20, 2019
There were a few pro-Eddie commenters. One wrote, "People need to lighten up & not misconstrued words .. the producers if they mix it up & make it sound mean .. they should then offer help at the end of the show with a phone number for counciling .. or whatever the message is of the show .. we all know you are a down to earth guy who has supported Tamara & her family for years .. we get you Eddie .. don't stress it great words & explaining you did 😇"
Do you think Eddie calling the show 'fake' excuses the way he talked about mental illness and depression? Sound off in the comments!
---