RHONJ's Joe Gorga Gets Called Out For Not Paying The $16K Bill For His Outdoor Kitchen
"Probably time you called us back to pay your past due 16k bill."
Ashley Hoover Baker June 11, 2023 12:16pm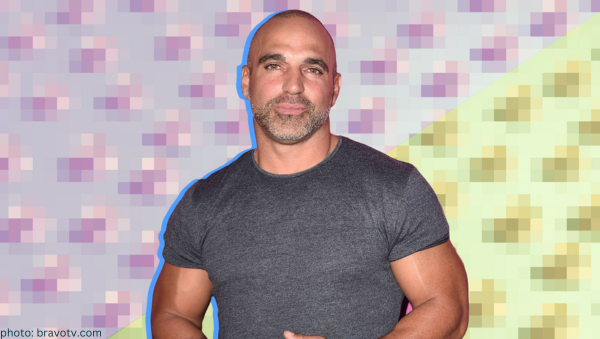 Real Housewives of New Jersey star, Joe Gorga, got called out on Instagram for not paying an outstanding debt … of $16,000!
Joe didn't know what he was getting himself into when he took to social media to make a post comparing women to Pitbulls … even tagging his wife, Melissa Gorga.
"Women are like Pitbulls," he began."They'll break your balls and blow up your phone, text messages all day long until these guys showed up! Can't deny she got it done."
Joe's odd post didn't receive the comments he expected.
@EasyOutdoorKitchens entered the chat to expose Teresa Giudice's brother for not paying his bills.
"Probably time you called us back to pay your past due 16k bill from five years ago for your outdoor kitchen!!!"
When the people you owe money come back to haunt you #RHONJ pic.twitter.com/usGfxl00YS

— MarTEAnis With Eddy (@MarTEAnisEddy) June 10, 2023
This isn't the first time Joe has gotten called out for unsavory business practices.
Former RHONJ star, Danielle Staub, exposed Joe for allegedly taking credit for flipping a house that he didn't flip.
"I'm going to call him out. I'll call him right to the table. It's not right what he's doing." Joe "didn't flip that house. He doesn't do anything without other people doing the work. He just takes the credit for it."
The father of three was also exposed for allegedly exploiting workers. "Not paying people is part of their scam because they do it to regular people. All day."
What do you think of the accusations against Joe? Sound off in the comment section.
---