Jeff Lewis Promises Shannon Beador Is "Accepting Full Accountability" After DUI
She is both "ashamed" and "embarrassed" by her actions.
Staff September 18, 2023 5:31pm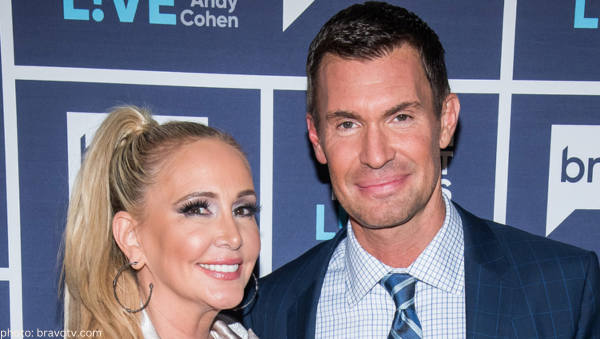 Jeff Lewis delivered major news after his friend/Real Housewives of Orange County star, Shannon Beador, got a DUI.
The former Flipping Out star announced on his podcast, Jeff Lewis Live, was "shocked" to learn Shannon was driving under the influence as he's never seen the mom of three do that in all their years of friendship.
Jeff revealed that Shannon is seeking help following the accident she had with her dog, Archie, in the car.
"I am happy to say that she is gonna be entering counseling this week, so I'm happy about that," began Jeff.
He noted that Shannon is "accepting full accountability" of her actions and is "ashamed" and "embarrassed" by her choices.
Jeff blames the incident on Shannon going through a tough time – not a dependency on alcohol.
"I don't think Shannon is an alcoholic."
"I think as her close friend, I think she's going through a lot of personal struggles right now, and I think that she probably has been leaning on alcohol, but I don't believe she's an alcoholic."
View this post on Instagram
Do you think Shannon has a drinking problem? Drop your opinion below.
---