Update- Jax Taylor Claims He Was Not Unruly On JetBlue Flight As Other Passengers Claim
Passengers described the House of Villains star as a "douchenozzle" and a "self-entitled prick."
Staff October 8, 2023 12:51pm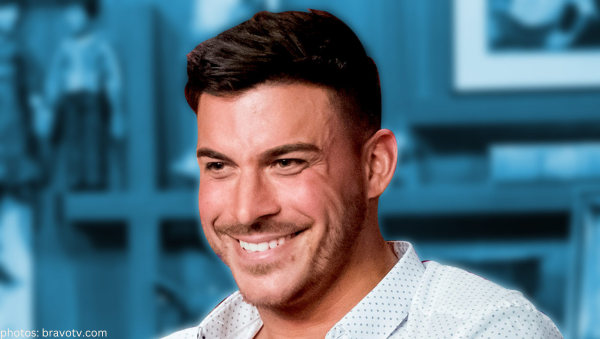 Updated post- 10/8/2023 @12:51
Former Vanderpump Rules star, Jax Taylor, went on the record to debunk the rumor that he behaved inappropriately as claimed by fellow passengers on a recent JetBlue flight from New York to LA.
Jax's rep told Page Six the star of the upcoming VPR spinoff didn't throw a tantrum, nor was the delay his fault.
Passengers from the flight claimed he lost his shit over his nightlight not working; however; the  former SUR bartender claims "a faulty seat was to blame."
"The plane did not come back [to the gate] due to any uproar," claimed the self-proclaimed family man's rep.
"His seat was in the bed position in first class, and the plane is unable to take off if it is not upright. He was not able to sit in that seat. It was not working. It was not his fault that the seat wouldn't move from the bed position."
---
Original post- 10/4/2023 @16:22
Jax Taylor is at it again.
The star of the upcoming E! show House of Villains threw a tantrum on a JetBlue flight resulting in him being removed from the flight and the rest of the passengers getting delayed.
The terminated Vanderpump Rules star was outed on a Reddit thread by a user whose uncle was on the flight.
"Jax Taylor delayed my uncle's flight," began the conversation.
"A customer on my Jet Blue flight decided – after we left the gate – they didn't want to go. Had to turn around. Instead of 7 am, now scheduled to take off at 8:30."
The thread continued an hour later when the passengers got more info on what was happening with the self-proclaimed 'family man.'
"Turns out some D-List reality TV person pitching a fit in Mint due to a non-working light."
It didn't take long before Jax was doxxed, and rightfully so.
"Jax, formerly of Vanderpump Rules," continued the thread. "Apparently, [JetBlue] didn't want to put up with his shit either."
"I was on that plane. We were supposed to land at about 10 am. This doochenozzle had to pitch enough of a fit that we ended up 2 – 2 1/2 hours late, making me late to the music festival I was headed to."
When asked why Jax wasn't removed from the plane, a social media user responded, "the way the Captain phrased it, it almost seemed as if a person with mental health issues was close to having a full-on flight-long panic attack, so people were grumbling, but not pissed. Once we found out it was some self-entitled prick, we lost it."
The Reddit user mentioned they were in row 2o while the star of the upcoming VPR spinoff was in Jet Blue's Mint seating; however, since the plane was small, they were able to monitor what was going down.
"At first, the flight attendants were buzzing around mid-plane talking quietly about what was going on, and we had already pulled out of the gate."
Jax "had already complained, and had now gotten the crew's attention. The plane backed out of the gate, but just stopped. The attendants got a call on the intercom, and the one who answered it rolled her eyes and shook her head. She then told the others what was going on, and shortly afterward the Captain announced that we had to return because a customer had decided they were unable to fly."
"We waited about 40 minutes to get back to a gate (the same one we left from), and they got him off – and had to get his luggage from the hold. It was only AFTER he got off the flight that the buzz reached my seat about who it was, and I can assure you the words and language that this otherwise-friendly group of passengers had turned vicious."
Has Jax managed to out-Jax himself this time? Drop your opinion off below.
---