The Hills: New Beginnings' Whitney Port Suffers Miscarriage
Update- Whitney is taking it 'one day at a time' after her 4th pregnancy loss.
Ashley Hoover Baker November 21, 2021 9:38am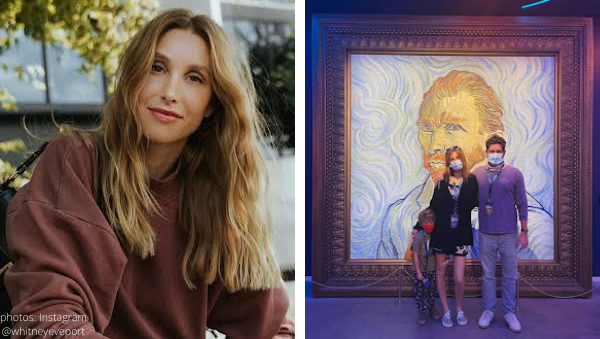 _____________________________________________________
Update 11/21/21 @9:38
Days after announcing her 4th miscarriage, The Hills' alumni, Whitney Port, took to Instagram to share how she's feeling with her followers.
The 36-year-old knockout shared a makeup-free mirror selfie with the caption, "One day at a time."
The influencer even provided a glimpse into her regimen for getting through these tough days.
I love a relatable queen!
"1. Worked out for the first time in forever (@melissawoodhealth)
2. Got dressed (@cozeco)
3. Spent the day with family who I love (thank you all for being there for me always)
4. Ending the day with a meditation (@calm Daily Trip: How Meditation Changes you by Jeff Warren)"
View this post on Instagram
Thanks, Whitney, for reminding us that we are strong and will be able to get through these difficult times.
_____________________________________________________
Original post 11/18/21 @11:50
The Hills: New Beginnings star, Whitney Port, shared news of another pregnancy loss with her social media followers.
Two short weeks ago, Whitney and her husband Tim Rosenman announced they were expecting their second child together, despite having experienced three miscarriages, including a chemical pregnancy.
The announcement:
Sonny Sanford Rosenman's mom took to her Instagram story to give her followers an update.
"I'm so sad to say this, and some of you may have watched on our latest YouTube episode, but we lost the baby. We found out yesterday, I don't even really know what to say here. I recorded a full verbal diary of all my thoughts and emotions last night that I'll put out on my podcast next week. Sending all my love to those of you dealing with this right now."
In her YouTube update, Whitney tearfully shared the "doctor didn't hear a heartbeat" at their latest appointment.
"I went today for the eight [week] and four day ultrasound, and last week the baby had doubled and he heard the heartbeat, and then this week there was no heartbeat."
The doctor "said it's done… when I had that ultrasound that… looked like there was no embryo inside and the yolk sac was thin. That was maybe a sign of it not being healthy from the beginning."
Remaining Wit-ney:
In an effort to keep it positive, Whitney shared, "And I don't want to be insensitive by making light of it, but glass half full- I don't physically feel like complete sh!t anymore."
Whitney Port, yet again, remains positive on her darkest days. 
Whitney's fans came to social media in droves to show support for the designer and her family.
Sadly, this is way too familiar for many women and their families.
"So sorry for you and your family, Whitney😢💔 My heart breaks for you. We've lost 2 pregnancies also and there are no words for the pain. Sending you nothing but love."
"From a 1 in 4 momma to another, sending you many hugs and prayers. My heart aches for you all. You are a warrior and you have many blessings coming ❤️."
"Sending you so, so much love🙏 I would have a beautiful four year old running around today if we had not lost our baby😞 It truly is the hardest heartbreak I have ever had💔 Thank you for sharing and being so vulnerable. 💗🙏."
Are there any celebs/influencers whose personal stories have helped you cope with your own struggles? Sound off in the comments!
---