Heidi Montag Blames Andy Cohen And Lauren Conrad For Not Being A Real Housewife
"I could easily go on Orange County or Beverly Hills."
Staff September 17, 2023 7:31am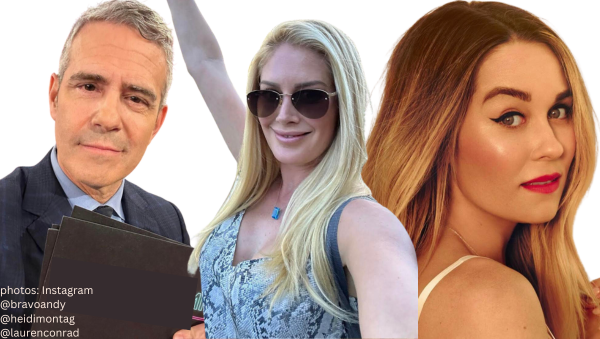 Heidi Montag is convinced Andy Cohen is the reason she hasn't been invited to join a Real Housewives franchise.
The former star of MTV's The Hills told EW.com that Bravo TV's daddy is "so wrong" for saying he would rather stab knives into his own eyes rather than employ her on his network.
There's also Andy's affection for Heidi's former BFF/cast mate, Lauren Conrad, which Heidi believes is another reason she hasn't been cast as a Real Housewife.
"I don't know if he's just a Lauren fan or what, because I would think that he would appreciate the reality star that I am."
Spencer Pratt's wife continued, "I completely make sense to be on one of these shows. Maybe before when I was younger that didn't quite make sense."
"But I'm 37 now, and as a mama too, I could easily go on [Real Housewives of] Orange County or [Real Housewives of] Beverly Hills."
View this post on Instagram
Do you think Heidi would make a good addition to the RHOC or RHOBH casts? Drop your opinion below.
---