Heather Dubrow Teased An "Incident" Between One Of Her RHOC Co-Stars And Her Kid(s)
"Don't come after my children."
Staff June 28, 2023 3:52pm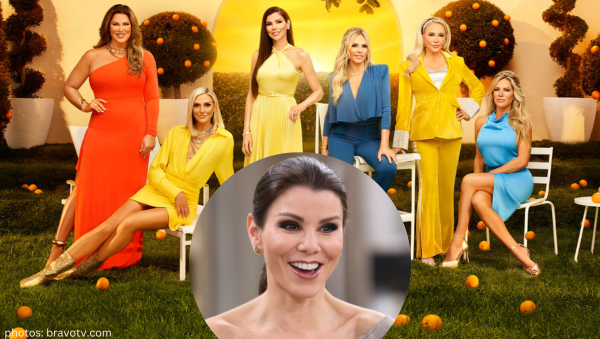 Real Housewives of Orange County's Heather Dubrow is unhappy with one of her co-stars who had an "incident" she described as "outrageous" with part of her family.
During an appearance on the Out And About podcast, Fancy Pants gave a sneak peek into an issue she has with one of her season 17 co-stars, whom she didn't name.
She spilled, "There was an incident with a cast member on our show that I'm going to have to deal with eventually."
"Something that was just … outrageous."
Though the RHOC star stayed tight-lipped, she reminded the audience that she will stand up for her husband, famed plastic surgeon Terry Dubrow, and their 4 children.
"What I will say, with my family, my kids, I am fiercely protective."
She warned, "Don't come after my children."
View this post on Instagram
Do you have a prediction on which RHOC star said something disparaging about Heather's family? Drop names in the comments.
---