Gordon Thornton Slams RHOP's Mia Thornton For Being A Cheating Gold Digger
"This guy that she's seeing has access to funds and I think she's leaving me for that reason."
Staff October 8, 2023 9:16am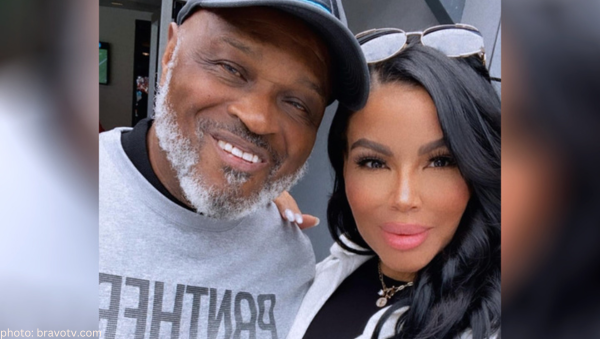 Real Housewives of Potomac husband, Gordon Thornton, dragged his estranged wife, Mia Thornton for trash.
G told TMZ he knew "there's going to come a time when [he] won't be able to satisfy all of [Mia's] needs" so he granted her permission to find "what you need elsewhere" as long as she obeyed his "two rules…"
Rule one, "Don't give me a reason to look for it" and secondly, "keep the kids out of it."
He told Mia "As long as you do that, I'm fine."
Well, Mia didn't follow the rules and Gordon isn't fine.
What "aggravates" G the most is that he's "given her permission" to step outside their marriage, but she "still chooses to sneak around, chooses to lie, chooses to continually change her story about what's going on and why she's leaving me and this, that, and the other – actually NOT telling me why."
G reminded his audience that offered Mia "the best of both worlds" as long as she and her lover "don't make it public … or involve the kids."
"Well, she was still sneaking around and thinking I didn't know." G explained he's the one who pays the phone bill, so he saw records of her phone conversations from when he's away.
"She made the choice – I guess – to choose him over me … She's told me this guy's her soul mate."
"Mia married me for my money and for the life she thought I could provide."
"I absolutely believe her leaving me now is tied to the fact that I don't have access to assets and funds unlimited at this point in time."
"This guy that she's seeing has access to funds and I think she's leaving me for that reason."
Mia "mentioned that they are going to buy a house together and doing businesses together and other kinds of things together which tells me interest is based on monetary gain from the relationship."
"I absolutely believe that she's leaving me because she sees an upgrade."
G promises he will never ever ever be associated with Mia again beyond their co-parenting situation. "If we end up getting back together, it will only truly be for some advantage for the kids. It would not be for love. Not on my part."
"Right now, I can't trust her. I don't believe what she says. I don't believe that she loves me."
View this post on Instagram
Did you ever believe Mia married G for love? Sound off below.
---