Did Taylor Swift Ban The Real Housewives From The Eras VIP Tent?
Could Taylor have Bad Blood with the Housewives because of her close friendship with Gigi Hadid?
Ashley Hoover Baker August 22, 2023 6:35pm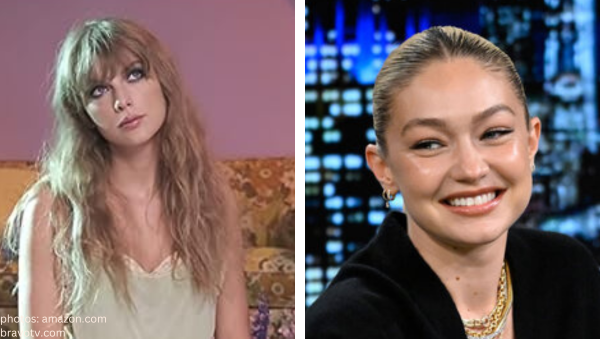 Does Taylor Swift have Bad Blood with the Real Housewives?
According to a tip to gossip blogger Deux Moi, the Grammy Award winner banned all of Bravo TV's Housewives from the VIP tent at her billion-dollar earning Eras Tour.
During an episode of the Deux/U podcast, the hosts alleged,  "Taylor approves who gets to be in the VIP tent and she's not approving any Real Housewives to sit in the VIP tent who attend her show."
They asserted, "VIP tent means VIP … Jennifer Lawrence, Bradley Cooper. That's who's in the tent."
"A-list."
Although there may be some level of truth in this shady theory, I think Taylor's close friendship with Gigi Hadid may have caused Taylor to get on her Vigilante Shit again with the Bravolebrities.
Never forget, before Gigi co-hosted Netflix's Next In Fashion, the supermodel appeared on the Real Housewives of Beverly Hills when her mom, Yolanda Hadid, was a cast member.
Not only did Yolanda earn the title of "almond mom" from her time as a Real Housewife, but she also food-shamed her daughter multiple times on camera.
If you've seen Taylor's Miss Americana documentary (or listened to You're On Your Own, Kid) you know Taylor experienced eating struggles throughout her life.
If this Deux Moi tip is real, it makes sense that watching Gigi get debased by her mom would trigger a response from the singer/songwriter.
Do you believe the rumor that Taylor banned all Real Housewives from The Eras Tour VIP tent? Sound off below.
---