Yolanda Hadid's Comment "Have A Couple Almonds" To Gigi Hadid Was "Taken Out Of Context"
"I don't believe in diets anyway."
Ashley Hoover Baker October 21, 2022 11:42am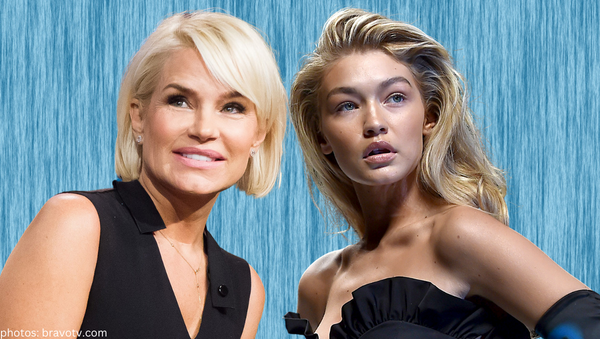 Yolanda Hadid defended her infamous advice to supermodel daughter, Gigi Hadid, from the 4th season of Real Housewives of Beverly Hills as it was "taken out of context."
In case you forgot …
Yolanda recommended her sick daughter eat a "couple of almonds" to feel better after eating only half of an almond.
Context is key:
The former RHOBH star reminded People that she had just undergone breast reduction surgery when cameras caught the mother/daughter moment.
"This was a small little clip from Housewives. Gigi was calling because she wasn't feeling good and I apparently said, half asleep, 'Have two almonds.' I don't even remember why two or what. There was no rhyme or reason to it."
Yolanda added, "I always have a bag of almonds or a different kind of nut in my bag because when my blood sugar drops, I can grab a hand of nuts and eat them. It's really good for that. But it's not that I use it as a diet food. I don't believe in diets anyway."
Not an isolated event:
Although Yolanda thinks this was "a silly narrative … that has nothing to do with the reality of our lives," but Bravoholics have taken to social media to call out her parenting pattern.
Here's a supercut of Yo food shaming Gigi …
Do you think Yolanda's energy toward food negatively affected her kids? Drop your opinion below.
---