Ex-Real Househusband David Foster is Engaged to Katharine McPhee
What will Yolanda say?!?!
Genny Glassman July 3, 2018 8:14pm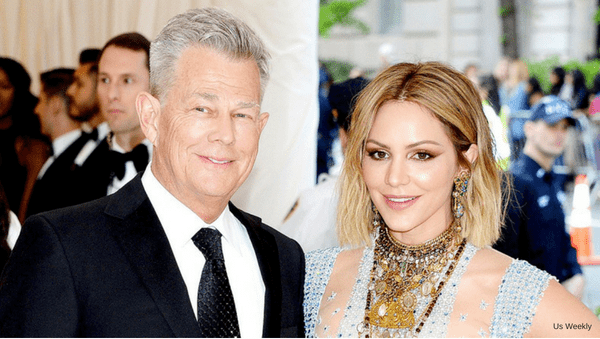 Hopefully the fifth time will be the charm for music exec and former husband of Real Housewives of Beverly Hill's Yolanda Hadid, David Foster. TMZ has reported that the 68-year-old has recently proposed to his 34-year-old singer/actress girlfriend, Katharine McPhee. And it looks like she said yes!
According to TMZ, David popped the question while the two were on vacation in Capri, Italy.  Katharine has been in one marriage before David, to Nick Cokas, which ended after six years when the Katharine allegedly had an affair with the director of her TV show, Smash. David has been married five times in the past, so maybe these two just really like to get married?
According to a text conversation that Katharine has published to Instagram, she tells JustJared founder, Jared Eng, that David made his move at night, on the top of a mountain in Anacapri.
"Thankfully he didn't push me off the cliff. He said it was one of the other," she joked.
Katharine and David had tongues wagging when they started dating last year, but have stayed strong and are now ready for a much bigger commitment.
"We approve of whoever is going to be good to my dad," David's daughter Sara Foster told Us Weekly. "At the end of the day and we're very honest about it."
"If we ever thought that anyone was in something for the wrong reasons, we would be very vocal about it," she added. "We just want someone that's going to treat him well and that cares about him, and I think he's with someone right now that really does."
Cheers to happy couple!
What do you think of David and Katharine's engagement? Let us know in the comments.
---