Charity Lawson Slams "Misogynistic" Nick Viall
"Your projection is not my reality."
Staff July 21, 2023 9:35am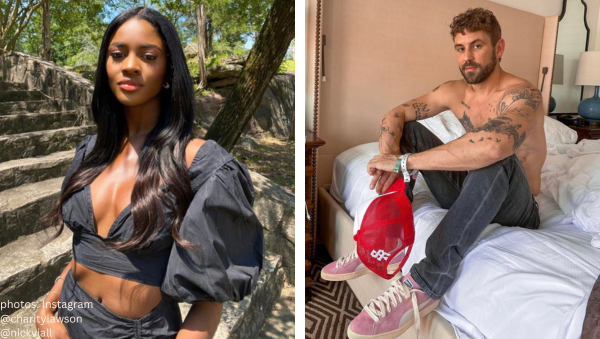 The Bachelorette's Charity Lawson didn't hold back when responding to former Bachelor/podcaster, Nick Viall, who slammed her for "spiraling" and for being distracted by fuck boys.
Charity took to Threads to call Nick out for his "misogynistic" take.
"Maybe it's time we stop getting dating advice from unqualified TV personalities who like bashing women for the sake of views 🤷🏾‍♀️.
Charity shared her statement to her Instagram story adding, "Misogynistic men: now that's icky behavior."
In another thread posted the same day, the child and family therapist wrote, "Find a new one to play with," for The Viall Files host to read.
"Your projection is not my reality," added Charity.
ICYMI:
On a recent podcast, Nick declared "Charity loves a fuck boy" in reference to her choice of suitors.
He even called her out for the way she handled Brayden Bowers' departure. "Brayden left on his own. He was like, 'I don't think this process is for me."
"He didn't wait for Charity to send him home," elaborated Nick.
"I loved how Charity pretended to the guys that it was her decision. All while being so completely rattled."
Nick impersonated the season 20 Bachelorette, "I'm just so confident about this decision," before commenting, "You are just spiraling, Charity."
Do you find Nick's opinions to be problematic? Sound off in the comments.
---