Britney Spears's "Brutally Honest" Memoir Proves She Is 'Stronger Than Yesterday'
"Having this new found independence gives me strength every day and the ability to stay hungry, focused, fearless, and honestly just be a good person."
Ashley Hoover Baker April 14, 2023 7:39am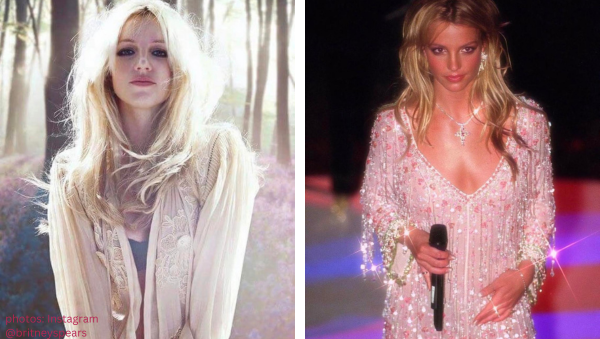 She's Book-ney, bitch!
Britney Spears can add author to her resume!
The pop music icon's book is slated to "shake the world" as the manuscript has been described as "inspiring" and a "groundbreaking instant best-seller."
The deets:
The Stronger singer is working with Sam Lansky, "an acclaimed novelist and journalist who has written for The Atlantic, New York Magazine, Time and has profiled stars including Madonna, Nicki Minaj and Adele."
Britney's unnamed book has already "thrilled" publishers Simon & Schuster and it is currently "going through final legal revisions for a planned release ahead of the holidays."
Early buzz:
A publsihing insider spilled to Page Six that Britney's book is "a story of survival, finding her way out of the crippling conservatorship to finding happiness with her husband Sam Ashgari."
Another noted, "Britney's book is a story of triumph. It will cover her most vulnerable moments, her childhood – being a little girl with big dreams – her breakup with Justin Timberlake, the moment she shaved her head, and her battle with her family over her conservatorship."
"Britney's book is brutally honest and from the heart. No stone is left unturned. Its truly a female empowerment story – her taking control of her life."
Another publishing insider detailed, "This book is a gift….There are parts of this book that every person—particularly every woman—can relate to and feel less alone. She transforms joy and pain into something transcendent: art."
"This is an inspiring read, not only because it shows the strength of Britney's spirit, but because her story is told with such style, wit, intelligence, honesty, and without any self-pity. She is entirely winning in these pages."
Britney's goal:
The Mickey Mouse Club alum took to Instagram to give insight on what to expect from her book.
"I don't have a family that values me or respects me …. AT ALL !!! That's the hard part for me and as much as I loved them, it's something that I'll probably ever won't be able to get over. When I post in those moments, I just want to speak from my heart cause it's extremely hard for me and then I look back and I see how many people say get over it … I'm working on becoming stronger
 !!! Psss I've written 3 different versions of my book and had LOTS of therapy through the process."
"I'm in love with the life I have built for myself !!! I should be, it's f**king beautiful … and it's pretty crazy after all the hard work I've done in getting rid of my father's abuse and controlling me, literally messing with my head after 13 years believe it or not people !!!"
"Having this new found independence gives me strength every day and the ability to stay hungry, focused, fearless, and honestly just be a good person."
Britney's landmark $15 million book deal (is one of the highest in history) and will be released in the fall.
What are you most eager to learn from Britney's book, bitch? Sound off below.
---