Brian Benni Dishes On His Family Karma Co-Star's Relationships
Find out which couple's "external pressures" are holding them back.
Ashley Hoover Baker July 1, 2021 3:42pm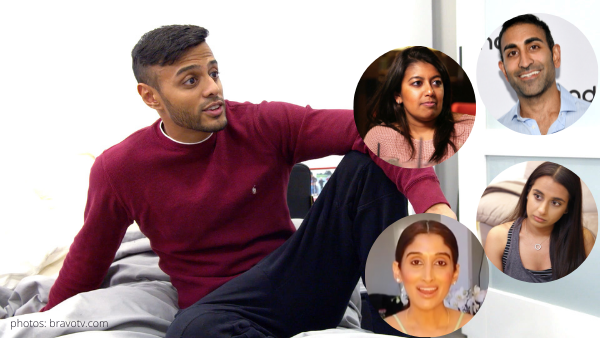 Family Karma star, Brian Benni, joined S'More Date creator Adam Cohen Aslatei (ACA) on an episode of S'More Live on Instagram to break down the relationships of his co-stars.
Brian on Amrit Kapai's relationship:
When asked if he thinks Amrit and Nicholas Kouchoukos will get married, Brian was optimistic.
"I hope so. I'm not sure. I guess if you watch more, you'll find out how it works out, but they look great together!"
As Bravoholics have seen on Family Karma, the lovely and hilarious Anish isn't winning in the dating world, but Brian has high hopes for his friend.
"I think she will [find a man]. I hope she will."
Regarding Anisha's rocky friendship with Monica Vaswani, Brian "thinks they could" patch things up. "I think it's almost there. Who knows?"
"You have a lot to look forward to with their relationship."
"I hope so. It's like one of those things where they are so great together. They just have a lot of external pressures that conflict with their personal interest."
Watch the full interview here!
Find out more about Brian's relationship status with 'Monica 2.0' learn whether Brian thinks Vishal should apologize to Dillon Patel and so much more!
View this post on Instagram
GIMME S'MORE:
Check out S'More Date on Instagram for weekly celebrity interviews.
Also, download the S'More Date app! Like the show Love Is Blind, S'More Date builds meaningful connections between people before they see one another.
What relationships are you most excited to see grow on Family Karma? Sound off below!
---