BravoCon 2023 In Las Vegas To Be Streamed On Peacock App
'It's all happening' in Las Vegas ... and on the Peacock app.
Staff October 26, 2023 11:02am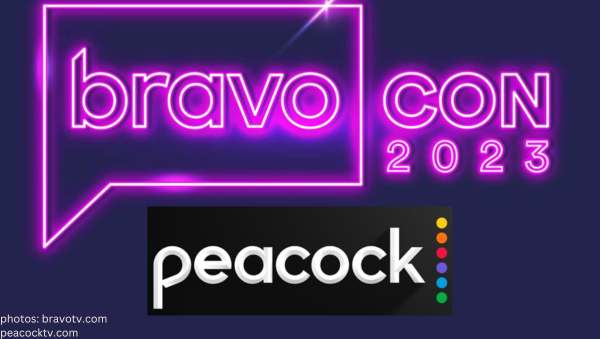 Viva Las Vegas … and the Peacock app!
According to a press release from NBC Universal, Peacock users hit the JACKPOT for BravoCon 2023.
"Peacock Subscribers Will Have Access to the Ultimate Fan Experience, Including Exclusive Panels, Five Episodes of 'BravoCon Live with Andy Cohen!,' Interviews with Bravo's Buzziest Bravolebrities and More!"
Beginning Friday, November 3rd, "content will become available via Peacock's 'BravoCon Hub.'"
"As the official streaming home of BravoCon 2023, Peacock is giving its subscribers an inside look at BravoCon's most in-demand panels, tea-spilling talent interviews, star-studded segments and the best of all things BravoCon."
Beginning Friday, Nov. 3, new content will be added through Friday, November 10th.
"Peacock exclusives include BravoCon's highly anticipated panels featuring the casts of Emmy Award-nominated Vanderpump Rules and The Real Housewives of Atlanta, and BravoCon's first shoppable panel, Bravolebrity Shop-Off a one-stop shop featuring some of Bravo's top business mavens pitching their most beloved products."
"During the Shop-Off, viewers at home will have the chance to purchase the products featured via a QR code that will be displayed on screen. All three panels will be available to stream shortly after their BravoCon debut, only on Peacock."
More than 165 of your favs from Bravo TV will appear Friday, Nov. 3 through Sunday, Nov. 5 at Caesars Forum in Las Vegas.
Check BravoCon2023.com for more info!
Shop Bravo merch before BravoCon!
Which of the events from BravoCon 2023 do you think will be the most dramatic? Drop your predictions in the comments.
---