Bethenny Frankel Details 'Ebony And Ivory' Show She Pitched For Her And Nene Leakes
Staff September 29, 2023 9:07am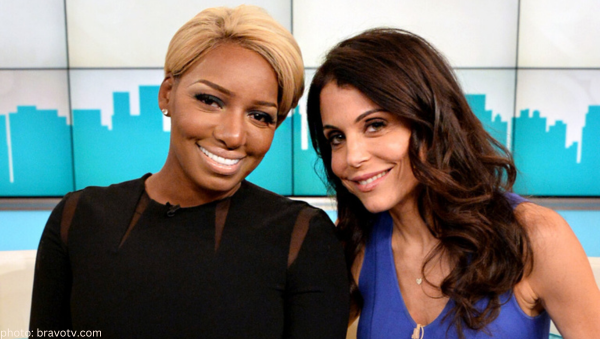 Real Housewives unite … almost!
During a recent episode of Just B With Bethenny Frankel, the former Real Housewives of New York star spilled on how she wanted to collaborate with Real Housewives of Atlanta alum, Nene Leakes, for a new TV show.
Bethenny had a concept for a show, Ebony and Ivory, starring her and Nene.
"I think Nene and I should do a show called Ebony and Ivory where we get in an RV and go across the country from each of our perspectives."
Nene would take "me to places where you have different experiences as a black woman and I'm taking [her] to different places around the country."
The BStrong founder continued, "You're taking me to the deep south- I'm taking you to Nantucket, wherever, places that are stereotypically white and very stereotypically black."
"I thought it was a great idea," boasted Bethenny.
Spoiler alert, Ebony and Ivory never got picked up.
Here's why …
According to Bethenny, she "called two production companies that had relationships with Bravo."
"They've wanted to do a bunch of projects with me and I never wanted to do anything," she explained before revealing that they network wouldn't work with the RHOA icon because she had taken legal action against them.
"They say 'we can't,'" noted B.
"I even had one of them call you [Nene]. They were like, 'We can't touch it. She's suing.'"
"I call an agency – 'We can't touch it.'"
ICYMI, Nene rocked Bravo's boat when she sued the network for racism on the set of RHOA.
She alleged they "fostered and tolerated a hostile and racist work environment," as per reports from ABCnews.go in April of 2022.
View this post on Instagram
Does B's concept of Ebony and Ivory appeal to you? Let us know if you would watch in the comment section.
---