Below Deck Sailing Yacht's Dani Soares Gave Birth To Baby Girl
The new mom took to Instagram to share "We both healthy and happy."
Ashley Hoover Baker May 29, 2021 7:51am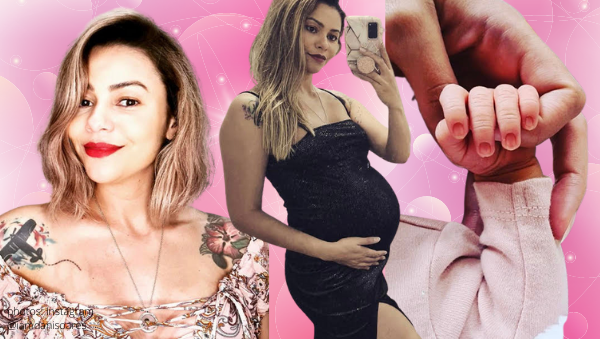 The Below Deck universe has another baby on board!
Congratulations to first time mom, Dani Soares, from season two of Below Deck Sailing Yacht on the birth of a happy, healthy baby girl.
The announcement:
Dani took to Instagram to share her great news.
"She is here. She is perfect. And we trying to figure this thing out. We both healthy and happy. Thank you for all the support ❤❤❤
Will post more once mummy had some rest 😂."
View this post on Instagram
Dani has yet to announce her daughter's name or who the father is.
Fan favs from the franchise react:
Bravo's Captain Glenn Shephard commented "OMG Congratulations Dani, I'm so proud of you. 🎉🍾🎊," on Dani's post while her fellow stewardess Alli Dore wrote, "Super mum!!!! 😍😍😍."
BDSY's deckhand Sydney Zaruba dropped "Congrats mama!!!" on the post.
Yachties from BD and Below Deck Med also took to the 'gram to share their excitement with Dani.
Ciara Layne Duggan from season one of BD Sailing Yacht shared, "Congrats dani!! ❤️❤️❤️" on her post as Izzy Wouters from the most recent season of BD wrote, "Can't wait to meet her! So proud of you ❤️."
Guess who didn't react to Dani's news:
That would be Jean-Luc Cerza-Lanaux. Sure, JL and Dani had the hottest boatmance on season 2 of BDSY, but the deckhand has been silent since the baby's birth.
Rumors have circulated since Dani announced her pregnancy that JL may be the father.
Well, neither Dani nor JL follow the other on the 'gram. They don't tag each other in group photos either.
As for now, Dani wants to keep her daughter's paternity mum.
Would you like to see the same BDSY cast again for season 3, or would you like another full recast like they did after the first season? Sound off in the comments!
---