Captain Glenn Shephard Is On Board For Season 2 Of Below Deck Sailing Yacht
Meet his ENTIRELY NEW CREW here!
Ashley Hoover Baker January 23, 2021 3:17pm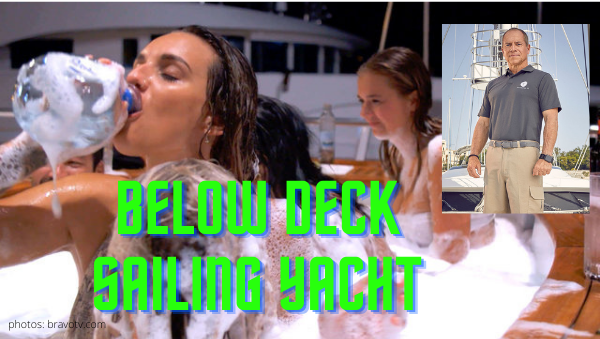 Oh, Captain! My Captain!
Captain Glenn Shephard returns to Bravo's Below Deck: Sailing Yacht for its second season. As for the rest of the cast…
New crew, who dis?
Literally NOT ONE cast member from season 1 of BDSY returned for she show's sophomore season. In the words of Real Housewives of Beverly Hills' Erika Jayne, "None, Not One, Zero, Zero, Zero, Done."
Bravo TV served a deliciously messy preview flaunting the "beautiful Croatian scenery, steamy crew hookups, and a whole lot of boat drama."
Instagram's @BelowDeckSailing gave us a sneak peak of Captain Glenn's new crew. "Natasha De Bourg (Chef), Daisy Kelliher (Chief Stewardess), Colin Macrae (Chief Engineer), Gary King (First Mate), Dani Soares (Second Stewardess), Alli Dore (Third Stewardess), Sydney Zaruba (Deckhand), and Jean-Luc Cerza Lanaux (Deckhand)."
View this post on Instagram
Enjoy for yourself:
View this post on Instagram
The second season of Below Deck Sailing Yacht premiers premiering March 1st on Bravo.
Are you going to miss any of the crew members from season one? Drop names in the comments!
---