Beau Clark Slams Tom Sandoval's Bad Acting At Stassi Schroeder's Book Tour
Ashley Hoover Baker May 19, 2023 3:46pm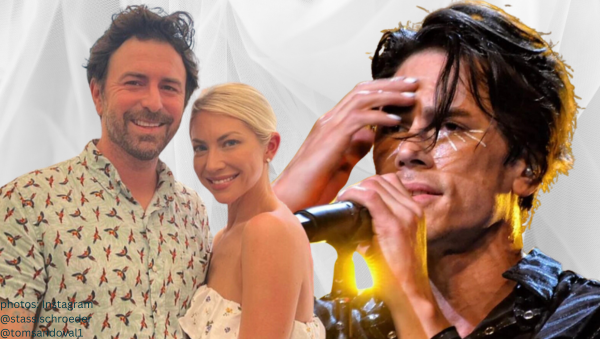 As Scandoval continues to sweep the nation, former Vanderpump Rules stars Stassi Schroeder and Beau Clark took time during The Mommy Dearest Tour to criticize Sandoval's acting performance during the VPR10 finale.
Beau reminded the crowd of Khaleesi's and Jon Snow's that he was worked in casting for years.
"I work in casting so I direct actors all the time."
Beau had some corrective feedback for the karaoke crooner's next acting performance … less is more.
"I'm literally watching this, and [all I can think] is 'do less.'"
He added, "There are bad actors on General Hospital – I don't know if he'd be able to even get a job on General Hospital."
"It's so bad. I'm just sitting there going, 'this is it?'"
It's safe to say that Sandoval may as well skip auditioning for Beau in the future unless he develops a craft. "I felt nothing. I felt no realism."
Stassi giggled as her husband impersonated Tom prepping for his VPR scene work. "He starts off just like all actors at casting workshops when they're like, 'one second…'"
"It was so ridiculous and so bad."

Is anyone else getting major Joey Tribbiani vibes?
Do you think Sandoval was sincere during any part of the finale episode? Sound off below.
---