Former Bachelorette Clare Crawley Makes Big Decision After X-Ray Finds "Huge Pocket Of Fluid" Behind Breast Implant
"I'm sharing this in hopes that it might help others going through something similar feel not so alone."
Ashley Hoover Baker July 4, 2021 2:23pm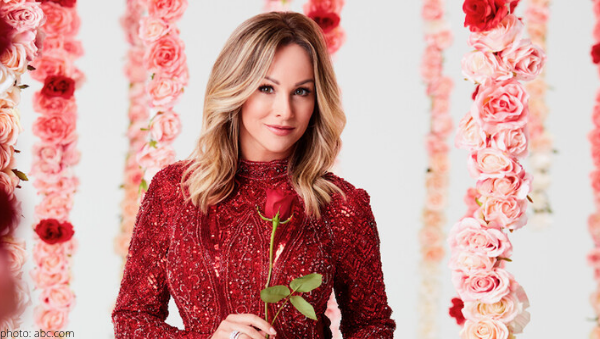 Clare Crawley is 'Coming To Terms' with some bad news she got after a recent mammogram.
The former Bachelorette's health journey:
After struggling silently for a couple of years now, Clare took to Instagram to reveal she's dealing with serious health issues.
She detailed in her vlog that she went for an X-ray when things "came to a head."
The doctor noticed a "huge pocket of fluid" behind one of her breast implants.
After the radiologist noticed "some stuff going on in some suspicious areas," Clare went for additional imaging and ultrasound. Doctors found "fluid sacks" behind her implants.
Additionally, the doctor discovered the self-proclaimed Soil + Sun lover's white blood cell count has been elevated for the past five years, indicating that her body was "fighting something that we didn't know."
Clare explained, "My glands are swollen. My glands are still swollen. My body can't heal. My body is in fight mode constantly. It's depressing. It's exhausting. It's frustrating."
Clare's decision:
She then got emotional, revealing that she needs to have her implants removed. "As much as I love my implants, my body is fighting them and recognized it as something obviously foreign in my body."
Clare continued, "As much as I loved having these, this is so important to me that I love my health more. I love my well-being more. That's what matters."
"My health is the most important thing, so that's where we are now. They're coming out."
Encouraging words from Dale Moss:
Clare confessed in her post on the 'gram that Dale assured her, "Your boobs are not what make [sic] you beautiful."
He took to the comments to write, "So proud of you for sharing this love. I know this wasn't easy but will help so many other women going through what you've been experiencing. [sic] I love you & with you every step of the way ❤️."
Clare's lesson learned:
"To me, this is the ultimate love story…loving my body enough to know this (gesturing to her breasts) is not what makes me beautiful."
"For so long, I believed that's [implants] what it would take."
"My health and happiness is [sic] what matters."
Want more Bachelor in your life?
Check out Zachary Reality for exclusive interviews, news, and recaps from Bachelor Nation and beyond.
Do you think Dale will continue to be a support to Clare during this difficult time? Sound off in the comments!
---