Bachelor In Paradise's Danielle Maltby Apologizes To Sierra Jackson
"I shouldn't have spoken into it."
Ashley Hoover Baker November 25, 2022 1:59pm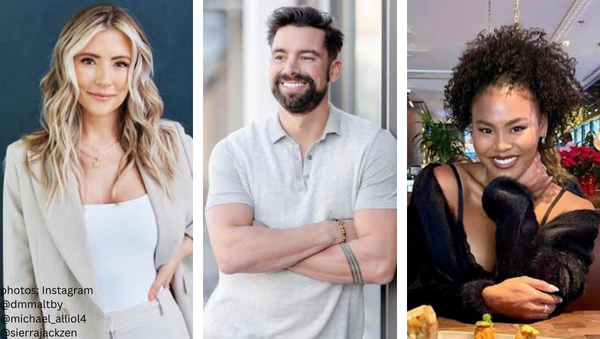 Following the finale of season 8 of Bachelor In Paradise, Danielle Maltby apologized to Sierra Jackson for being flippant regarding her feelings for Michael Allio.
ICYMI:
Danielle appeared on Kaitlyn Bristowe's Off the Vine podcast and was met with criticism that she didn't validate the feelings Sierra had for Michael.
Danielle even referred to Sierra as "what's her face."
Clearing the air:
In an exclusive interview with US Weekly, Danielle took accountability for speaking out of turn regarding Sierra and Michael's past relationship.
"I just really wanna apologize for hurting your feelings. I wasn't there during the relationship. It had resolved by the time I got down there and I shouldn't have spoken into it."
The season 21 Bachelor contestant concluded, "And I just really, truly wish nothing but the best for her."
Next steps:
The BiP8 finale confirmed that Danielle and Michael are going strong … they are in love AND Michael's son, James, has taken a liking to the nurse practitioner.
"I'm just really excited to move forward with my relationship with Michael."
Do you think Michael and Danielle's relationship will stand the test of time? Drop your predictions off in the comments.
---