Bachelor In Paradise Alum Serena Pitt Always Knew She Would Marry Joe Amabile
"We just feel confident."
Ashley Hoover Baker September 29, 2022 2:13pm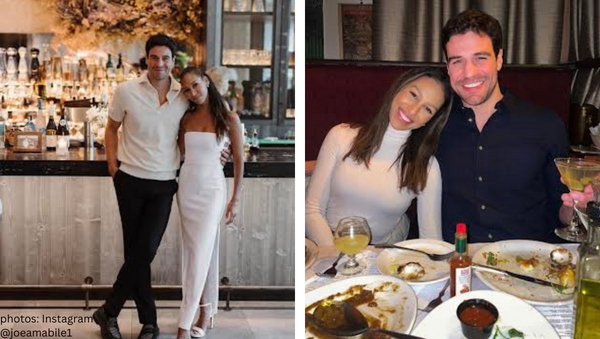 A year after getting engaged on Bachelor In Paradise, Serena Pitt is ready to start planning her wedding with 'Grocery Store' Joe Amabile.
Serena spilled to US Magazine that she and Joe didn't let the pressure from the outside world affect their time together once they were off the island.
"It never felt like [there was] pressure or like it was forcing us to rush anything. We just feel confident. People are gonna ask and that's OK, but then we just have to do what's best for our relationship."
"I think we did always know we were gonna get here. I think the most crucial time is right after the show — at least for us. Going into it, we were like, 'This is kind of the first test,'" continued The Bachelor season 25 suitress.
"We know we love each other; we see a future together. But right after the show, spending that time in the outside world, like, 'Is there that compatibility? Could we live together and not wanna kill each other?'" *Relatable AF*
"After that initial transition went so smoothly, there was really nothing but confidence in the future of our relationship and we always knew we were gonna end up getting married."
Did you predict Joe and Serena would remain this strong a year later? Sound off in the comments.
---