Mazel To Andy Cohen And His Newborn Daughter, Lucy Eve
Shout out to Big Brother Ben!
Ashley Hoover Baker April 29, 2022 4:15pm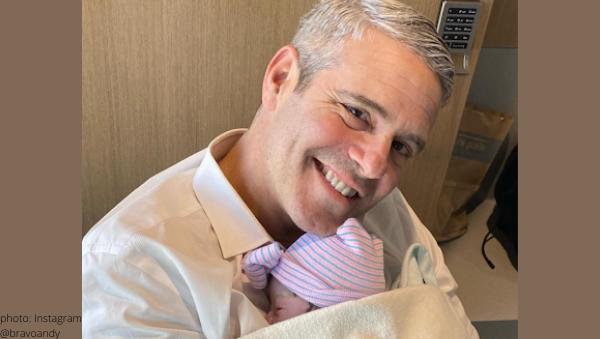 Mazel!
Congratulations and mazel tov to Andy Cohen who welcomed a daughter, Lucy Eve, to the world!
The proud father of his second child via surrogate took to his Instagram page to share the newest edition to The Cohen Family.
According to Andy, Lucy's "big brother [Benjamin Allen Cohen] can't wait to meet her!"
Insta-official:
Bravo TV, Ben, and Lucy's daddy posted a photo from the hospital of himself beaming while holding his first daughter.
"HERE'S LUCY!!!!!"
"Meet my daughter, Lucy Eve Cohen! She's 8 pounds 13 oz and was born at 5:13 pm in New York City!!!" (Photo credit: @jackie__greenberg)
View this post on Instagram
Surrogate shout-out!
"Thank you to my rock star surrogate (ALL surrogates are rockstars, by the way) and everyone who helped make this miracle happen. I'm so happy."
There has been no information on whether Andy used the same surrogate.
Baby on the brain:
According to reports from ETonline.com, in November 2021 Andy alluded to the possibility of a second child.
"I think about it all the time."
"I think it might be nice for [Ben]. I'm a single parent, and so it's just us. There's always people around, but I think it will be nice for him."
Did you catch the family name Andy referenced in the name Lucy Eve? Sound off if you got it!
---