House Of Carters Star/Rapper Aaron Carter Found Dead At Age 34
"God, Please take care of my baby brother," begged Backstreet Boys' Nick Carter.
Ashley Hoover Baker November 6, 2022 1:37pm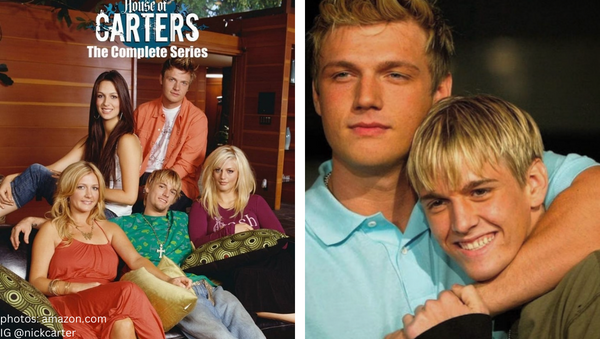 Singer/rapper/actor/ reality tv star Aaron Carter was found dead in his bathtub at age 34. The House of Carters star leaves behind an 11-month-old son, Prince.
"A spokesperson for the Los Angeles County Sheriff's Department told CNN they responded to a call for help at Carter's Lancaster, California home on Saturday morning around 11 a.m. local time, where a deceased person was found at the scene."
Authorities gave no information about Aaron's cause of death.
Aaron's older brother, Nick Carter of the Backstreet Boys, took to his Instagram page to say goodbye to his brother.
"My heart has been broken today" began the emotional message. "My love for him has never ever faded."
Referring to Aaron's battle with addiction, the Tell Me Why-ee crooner continued, "I have always held onto the hope that he would somehow, someday want to walk a healthy path and eventually find the help that he so desperately needed."
"Sometimes we want to blame someone or something for a loss. But the truth is that addiction and mental illness is the real villain here."
"I will miss my brother more than anyone will ever know. I love you Chizz., now you get a chance to finally have some peace you could never find here on earth. … God, Please take care of my baby brother."
View this post on Instagram
Aaron opened for the Backstreet Boys in the late 90s before the brothers starred together on the E! reality show, House of Carters, in 2006 with their sisters B.J., Angel, and Leslie – who passed away in 2012.
Please send love and healing messages to the Carter family below.
---