The Gender Reveal For 90 Day Fiance's Loren And Alexei Brovarnik's First Baby Is Here!
Will the happy couple welcome a baby boy or baby girl to the family?
Ashley Hoover Baker January 3, 2020 10:22am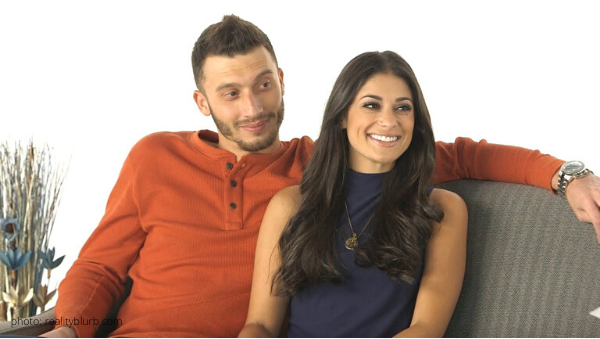 The gender reveal for 90 Day Fiance's Loren Brovarnik and Alexei Brovarnik's first baby is here! Will the happy couple welcome a baby boy or baby girl to the family?
Fan favorites Loren and Alexei are expecting a baby boy! Loren told People, "We're obviously beyond excited for BabyBrov's arrival this spring. He is just so loved already by so many!"
"They say there is no bond stronger than the one between a mom and her son, so the fact that I'm getting a mommy's boy has me over the moon, and the fact that Alex has a new fishing buddy and a mini-him, if you will, has him very excited!" adds Loren, whose family is from Hollywood, Florida. "The Brovarnik name gets carried on another generation!"
Loren and Alexei recently celebrated four years of marriage in September 2019 and announced they were expecting a month later. The couple found out the sex of their baby at a "gender reveal party" surrounded by loved ones. "I see a lot of people I know (personally) announcing their own exciting news, and now it's my turn!"
Thankfully, 90DF fans can still watch Loren and Alexei weekly on 90 Day Fiancé: Pillow Talk airing Sundays. Loren told People, "I'm excited, terrified, over the moon, nervous and so much more! Alex is hands down the best partner I could have ever asked for during this time."
Alexei added, "I'm very excited and happy, but nervous and scared at the same time."
If you need more 90 Day Fiance in your life, you should check out the Pink Shade with Erin Martin podcast. She hilariously breaks down all things happening in the world of 90DF, Love After Lockup, and MORE! Click here for the most recent episode.
Do you think Loren and Alexei will be great parents? Drop your opinion off in the comments!
---