90 Day Fiance's Colt Johnson Comments On Larissa Dos Santos Lima's Evolving Appearance
"I don't recognize her."
Ashley Hoover Baker July 30, 2020 12:20pm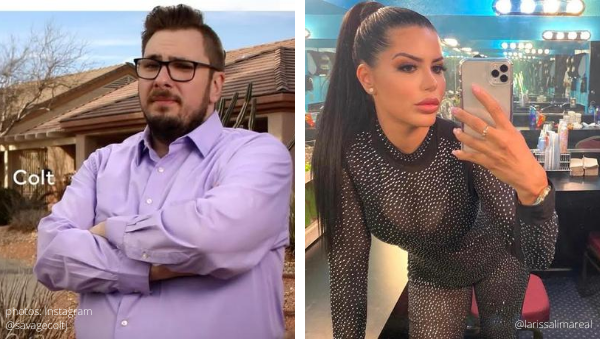 90 Day Fiance: Happily Ever After's Colt Johnson commented on his ex-wife, Larissa Dos Santos Lima's evolving appearance after an abundance of botox, fillers, and beyond. "I don't recognize her."
New face, who dis?
The newly single Coltee recorded a video interview with US Weekly explaining his thought process when he saw his former bride after months of not seeing her. "I mean I looked at the wedding photos I have of her and was like, 'This is not the same person.'"
"When I was married to her, she maybe augmented her breasts or fillers, but I never knew the extent that she would do it. And so quickly."
"She only had her lips done when you were right?, asked Colt's mother, Debbie Johnson.
Colt interrupted saying, "I only had her lips done once maybe twice." The bitter ex continued, "So, to me, she literally looks like a different person."
"Yeah she does," added Colt's mom/roommate.
"I've been calling her Larissa McGillicutty," joked Coltee-cracking his mother up. Why are these two not on Smothered again?!?!
Watch the interview for yourself!
Can't get enough 90DF: Happily Ever After?
Check out the Pink Shade with Erin Martin podcast for hilarious weekly recaps. Here is the most recent episode!
Do you think Larissa's new look makes her unrecognizable? Drop your opinion off in the comments!
---