90 Day Fiance: Ashley Martson And Jay Smith Are On-Again
The thirsty couple is social distancing together during the coronavirus outbreak.
Ashley Hoover Baker March 25, 2020 10:01am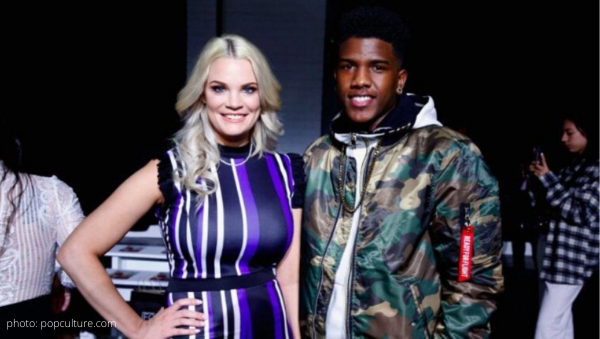 90 Day Fiance alumni, Ashley Martson and Jay Smith, are on-again as they social distance together during the coronavirus outbreak. "They rekindled things over the last week or so and they are planning on staying together through the quarantine," an E! News insider shared.
Moving forward, together:
"They are back together and they are trying to make it work out," the insider said. "[Ashley] wasn't happy without [Jay]. She is trying to make it work, and he is manning up about his behavior more."
Jay took to Instagram to reassure Ashley, "NO WORRIES YOUR NOT IN THIS ALONE 🦍🦍. [sic]"
View this post on Instagram
Followers react:
Some of Jay's followers on the 'gram were happy for the on-again couple. "If yall are happy thats all that matters. F*** what anyone else has to say its your life and your lessons [sic]."
Another commented, "Bouy folks are really up in arms over two GROWN PEOPLE that decided to give their Marriage a go…stop saying it's old photo's. Y'all mad cause unuh did want di woman husband.but unuh can get over it now cause dem happy with each other. Jay you could be my son.please take care of that young lady heart,she loves you!.one love..🇯🇲 [sic]."
Not everyone shared positive opinions on the couple, "Chivalry is so dead 🤦🏾‍♀️." Another commenter cried, "Why!! 😩This is worse news then being quarantined almost."
Mixed messages:
This is confusing to 90DF fans, as the couple has gone back and forth with each other- so much that their relationship could be compared to a tennis match.
Last year, Ashley attempted to get Jay deported. Fast forward to January 2020- Ashley went on the record saying she was ready to start dating again.
If you can't get enough 90DF in your life, you should check out the Pink Shade with Erin Martin podcast. Here is Erin's most recent episode!
Do you think Ashley and Jay will make it work this time around? Drop your predictions in the comments!
---