90 Day Fiance Star Hides From ICE Avoiding Deportation
Ashley Martson claims her estranged husband, Jay Smith, will be forced back to Jamaica in August.
Ashley Hoover Baker June 26, 2019 8:53am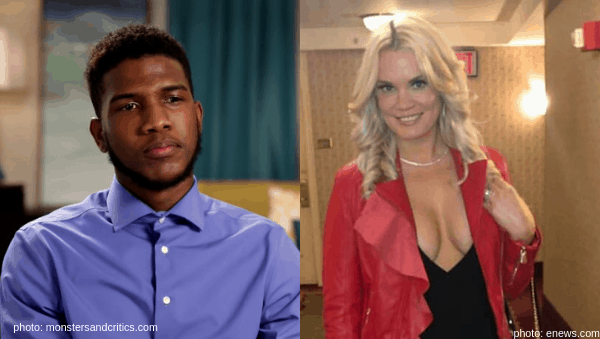 90 Day Fiance star, Jay Smith, hides from ICE to avoid an August deportation, according to his estranged wife, Ashley Martson.
After Ashley found out about her husband's latest affair, she gave an update during a recent Instagram fan Q-and-A sesh. AllAboutTheTea.com not only served this piping hot tea, they spilled it, too!
"He will be deported on Aug. 7 unless he runs, which is what I'm assuming he's probably [planning]," she informed her almost quarter-of-a-million Instagram followers. "The thing that's really frustrating is he's here illegally now … I did file for his adjustment of status, and then two weeks later he screwed up again, so I withdrew it."
"ICE has already been here to arrest him. They know where he works," Ashley continued. "I mean obviously, if they come to my house at this point, I'm gonna tell them where he's at. So I'm not sure why he's still sticking around because we got a letter three weeks ago saying he has an active warrant for his arrest."
Jay was caught using the dating app, Tinder, DAYS AFTER HIS WEDDING to Ashley. Click here to take a journey back to the couple's Vegas nuptials and their marriage's quick demise. Ashley and Jay managed to work things out, for a minute – at least – but Skinz's latest infidelity was just too much for his wife to bear and she re-filed for divorce in April on the grounds that the "defendant committed adultery during the course of the marriage," as per reports from All About The Tea.
Do you think it's finally over between Ashley and Jay? Drop your opinion off in the comments!
---