Police Use 'Tiger King' To Try To Solve The Case Of Carole Baskin's Missing Husband
Do you think Carole killed Don and fed him to her tigers?
Ashley Hoover Baker March 30, 2020 4:29pm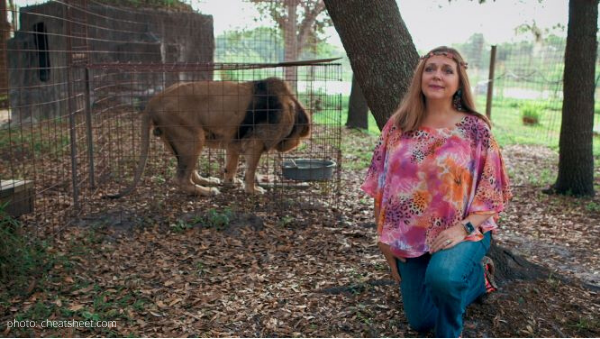 Hey all you cool cats and kittens!
Police use Netflix's Tiger King to try to solve the case of Carole Baskin's missing husband, Don Lewis.
In case you missed it:
Don was declared legally dead 5 years after his disappearance, but nobody has ever been charged in his death or has any clue of his whereabouts. Never forget, Carole cashed in on his death one day after the declaration of his passing.
Moving forward with the case:
TMZ reported, "Hillsborough County Sheriff Chad Chronister says the disappearance of Jack "Don" Lewis — Baskin's hubby who was last seen on August 18, 1997 — is still an active cold case … and he's hoping "Tiger King" fans can help him solve it."
With all the attention surrounding Don's case, the Tampa-area sheriff explained why he wants to strike while the pizza oven is hot. "I figured it was time to use the popularity of the show to see if anyone wanted to come forward with new leads."
The Talk on Easy Street:
People have theories, though … especially "Tiger King" star and Baskin's #1 enemy, Joe Exotic, who believes she killed her husband and possibly fed him to her tigers. Baskin has denied having anything to do with Don's disappearance or death.
Nevertheless, Sheriff Chronister's asking "Tiger King" enthusiasts to spread the word to see if it leads to any new information that can finally crack the cold case.
If you need more on the amazing programming gifted to us from Netflix, from Love Is Blind to Tiger King, make sure you subscribe to the On This Day Entertainment podcast. A special bonus Tiger King episode will drop soon!
Do you think Carole killed the millionaire and fed him to her tigers?
---