Teen Mom's Farrah Abraham Arrested After Allegedly Slapping Security Guard
The altercation occurred after the adult film star was 'belligerent' and refused to leave the club.
Ashley Hoover Baker January 16, 2022 12:23pm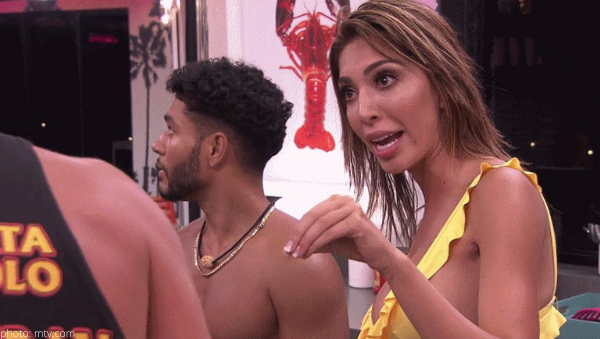 Teen Mom's Farrah Abraham was arrested after allegedly getting physical with a security guard at a Hollywood nightclub.
Never forget, the MTV reality pioneer allegedly got handsy with an employee at the Polo Lounge at the Beverly Hills Hotel in 2008 getting her permanently banned from the establishment.
Farrah's most recent physical altercation:.
According to reports from TMZ, "Farrah allegedly slapped a security guard at Grandmaster Records in Hollywood."
Farrah allegedly got belligerent and was asked to leave the club but refused.

"At some point, she allegedly slapped the guard."
"We're told initially cops weren't called. Rather, someone called for paramedics and when they arrived they say someone — presumably Farrah — was so belligerent they called the cops for backup."
The aftermath:
As a result of the alleged attack, a citizen's arrest was made.

Farrah was taken into custody and released shortly thereafter.
We will have to wait and see whether Farrah will be charged…
Farrah's side:
In an attempt to play the 'public figure' card, Farrah twisted the tale to make herself the victim- being that she is in the public eye.
"I'm tired of being maliciously battered, attacked, conspired against while having dinner at Grand Master Records, this was a private person's arrest my lawyer is handling from here. It is terrifying and traumatizing that people attack me and I can not even enjoy dinner as I'm the only person out of 3 attacked and harassed."

"I look forward to court as always, warning this place is a danger to public figures," clarifying that Farrah's two friends were unbothered by the restaurant's staff.
Do you think charges will be pressed against Farrah? Sound off in the comments.
---